Which insurers topped this digital ranking? | Insurance Business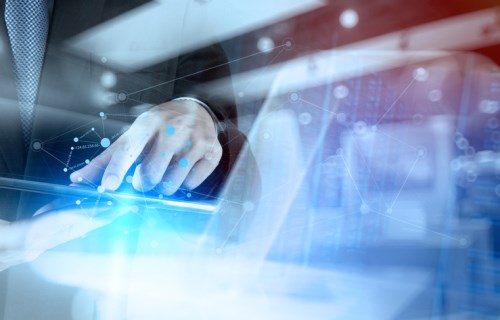 The UK's general insurers have been ranked on their performance in offering a digital experience to customers across a policy's lifecycle, and the findings reveal that the industry still has a way to go.
Aviva
came out on top in the report, which scored insurers on their digital self-serve capabilities, with the insurer supporting digital in almost all areas including quote, renewal, online documentation, webchat and a mobile app.
Hastings
Direct came in tied second alongside Aviva brand Quote Me Happy, followed by
Swiftcover
, and More Th>n in fifth place.
Twenty four insurers were ranked based on their digital offerings across eight services, with claims coming out as the area most lacking – just 4% of insurers were found to offer claims services digitally. Overall, the research by Altus Consulting found that beyond quote and buy, digital capabilities among general insurers are lacking.
Compared to other industries, insurance is not doing particularly well when it comes to the digital experience, Mark Andrews, Altus Consulting domain director for general insurance, told Insurance Business.
"I don't think the insurance industry is very good at offering nice, slick digital services," Andrews said, contrasting the offering from insurers with companies at the other end of the digital scale, such as Amazon, which consumers are growing accustomed to.
"I don't think there has been a real urgency to change in the last 10 years. There's not been the pressure there is now around the whole insurtech buzz, that is starting to make insurers take a bit more notice of offering more slick digital journeys," he commented.
While claims was highlighted as the process with the least digital offerings, Andrews was most surprised by the lack of online renewals services.
"If you think about renewals, it's essentially a quote for a customer that you know a little bit more about, because they've been with you for a year," he said. "So the fact that only two in 10 insurers offer a renewal straight through an online renewal journey was really strange, because the point is that you don't want to disturb your customer, you just want it to be nice and slick."
Andrews stressed that the rankings are not an indication of "good or bad" insurance companies, but added that with many insurers pushed to save cash, digital actually represents an opportunity to reduce costs.
"Insurance companies are pretty heavy from a customer service point of view, and they are challenged at the moment from a cost perspective – they are trying to shave costs, they're being hit by regulation and the Ogden rate that's hit their bottom lines recently… By offering a digital service, it means that some customers are not going to pick up the phone and call. You still need to give them the option to call of course, but there's a certain generation of people that like going online to do it without having to speak to people," he said.
"I know there's some good investment, insurers are taking it seriously now about moving away from legacy mainframe platforms that actually stop them offering good digital services," Andrews went on to say. While he admitted that there has been an improvement in the last two years, Andrews warned that insurers should "beware the insurtech start-ups that are going to offer these services without the constraints of legacy IT holding them back. Keep doing it, but do it a bit quicker."
Related stories:
AXA CEO Amanda Blanc: Brokers still key even in digital times
Allianz signs five-year BMW deal