Why insurers must embrace new ways to engage with customers | Insurance Business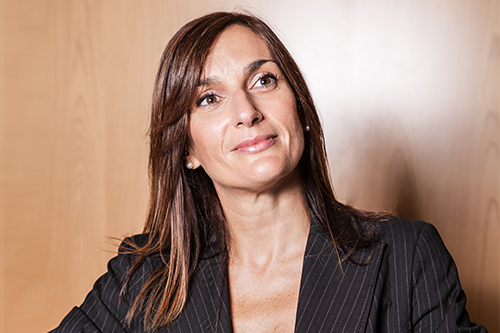 At last week's recent Insurance Connect event, panel speaker Andy Preston, a sales motivational speaker at Andy Preston Ltd. highlighted that consumers are going to expect to buy insurance services in different ways going forward and insurance businesses must adjust to a changing sales environment. Discussing the need for insurers to actively seek new means of engagement, Sara Costantini (pictured), CRIF's regional director, UK & Ireland, detailed how the COVID-19 pandemic has made this requirement more urgent.
"Disputes have arisen in relation to business continuity cover and COVID-19, and the perceived unfair rejection of claims," she said. "These complaints are aggravated by the general belief that insurers are reluctant to pay out for claims, despite market-wide evidence to the contrary. I think it is an opportunity for insurers to show empathy and know their customers better to regain trust and face this new phase."
For CRIF the time is right to accelerate the delivery of its open insurance solution, CRIF Digital Next, to support UK insurers looking for new ways to re-engage with customers across all lines of business and demonstrate value in the post-COVID-19 environment. The pandemic has inevitably forced consumers to interact and buy services digitally, she said, as well as generating increased demand for insurance cover tailored to individual circumstances. As a consequence, insurers need to increase communication and improve their customer experience to instil trust and increase the perceived value of the insurance products they offer.
"If we look at other sectors, like for example retail and banking, the level of personalisation and the focus on a seamless customer journey are far more advanced," she said.
"The insurance industry is still lagging behind. The insurance offer is pretty standardised and often sold as packaged products. But today, with the difficulty of making any short or medium-term plans, more than ever before consumers will be looking to buy only what they need and possibly only when they need it. So, insurers should be able to respond quickly to these new and emerging insurance needs (e.g. instant cover, on-demand and pay-per-use insurance), and equip themselves to rapidly design and bring relevant products to the market."
Read more: CRIF presents new insurance proposition
The post-COVID-19 insurance landscape is rapidly changing, Costantini said, and she believes insurers are looking for new ways to re-engage with their customers. For a long time, the industry has been talking about streamlining the customer experience and providing highly personalised services; maybe now is the right time to accelerate this process.
"In the last few months, customers have changed their buying habits, their way of working, living, and thinking as well as their needs in terms of insurance cover," she explained. "That's why insurers should open up new paths to innovate their customer relationship and journey, improving the value of what they offer. By enriching their offering and adopting an ecosystem approach, insurers will be able to bring significant and relevant added-value insurance products to the market and expand their business."
Costantini outlined some of the main ways in which insurers can boost customer perception of their value and improve retention rates which include leveraging information assets, developing analytical skills, significant technological investments, and embracing the continuous drive for innovation. Some insurance products may have started to seem less relevant compared to the reality facing customers, she said, added to the fact that customers have become more careful in making sure that an existing insurance policy offers the right cover in the event of a claim.
"Only if insurers embrace open insurance and digital transformation will they be able to give their customers a highly connected and personalised experience," she said. "[Then] they will be able to provide innovative and relevant added-value services at the right time for the customer with the right fit for their lifestyle."
The value of marketing and communications as a means of maintaining customer relationships has been highlighted by the pandemic, she said, as the crisis has altered buying patterns and increased the propensity for customer's buying services online and interacting digitally. Communication, a frictionless buying experience, and fast go-to-market of innovative types of cover are key to building a better relationship and ultimately retaining customers.