Why the COVID-19 crisis must be used as a reset button by brokers | Insurance Business UK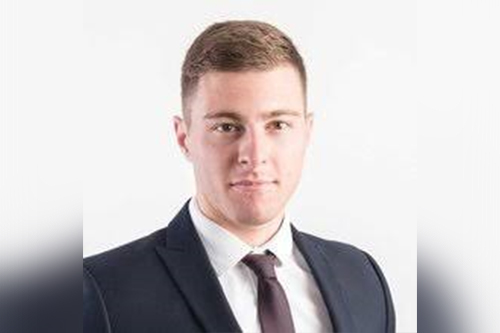 Getting to grips with the new reality that the COVID-19 pandemic has created has been an arduous journey for organisations, associations, families and individuals throughout the world. For Ryan Legge (pictured), account executive at Bristol-based Hayes Parsons Insurance Brokers and the recipient of BIBA's 2019 Young Broker of the Year award, the last seven months have been an opportunity to display the resilience for which the broking sector is renowned.
"Personally, I have been finding the COVID-19 lockdown OK," he said. "I think like for most within the industry, it's been a crazy period of constantly talking to clients, adapting to the new normal and keeping abreast of developments within the industry, whether that's COVID-specific or the hardening market. There's never a dull day."
The broking industry had to react with immense speed to remote working when the initial COVID lockdown was announced and for many businesses throughout the UK, this was the first time they had experienced working from home at scale. Legge highlighted that the Hayes Parsons team quickly adapted to working from home and collaborating over Zoom and has embraced the role that digital technology plays in achieving business as usual.
"Our clients have ultimately been central to everything that we've done in response to the crisis," he said, "and, like many, we've embraced new ways of communicating to be flexible for them. Video conferencing, as well as the usual channels, such as emails and calls, are obviously important, but we've also worked extensively on our online coronavirus hub, in addition to a range of webinars, blogs and weekly bulletins to reach clients in as many ways as possible."
Read more: CEOs on the broker-technology relationship
Clients have needed the support and guidance of their brokers this year more than ever, Legge noted, and this has made it essential that he and the team have been able to communicate with them as quickly as possible whenever needed. A key requirement that has come to the fore during the crisis has been the importance of brokers making sure their messaging is accessible and clear for everybody.
The communication channels Hayes Parsons has been utilising have enabled significant agility. 2020 has given the insurance sector a chance to reset how it supports its clients aside from the standard renewal cycle. Hopefully, insurance brokers will seize this opportunity and clients will benefit from a more pro-active broker relationship going forward.
In a previous interview with Insurance Business before the COVID-19 pandemic reared its head, Legge emphasised that technology is likely to be the major disruptor impacting the insurance broking industry and for Hayes Parsons, the focus remains on leveraging it to achieve results. The brokerage has implemented a quote-and-buy system for one of the "volume" products that it provides, he said, and the team is now looking to replicate this across similar products.
"I really do believe that technology will be the driving factor behind significant change to our industry in the longer term, and, utilised correctly, it'll improve the customer experience while keep us, as brokers, relevant," he said. "Even in the short term, quote-and-buy systems will provide automation for products where this is more convenient for clients, and the range of communication methods we've all embraced this year will allow us to closely support those that require our service."
Going forward, he said, there is no doubt that the technology and digital channels utilised during this time will continue to be used by those businesses which have discovered their advantages. Insurance is often branded as outdated and sometimes fairly so, but the adaptions that the industry made will hopefully go some way to redressing the balance for clients and are certainly here to stay for Hayes Parsons.
"We'll no doubt continue to evolve in the longer term as customer expectations do too," he said, "but the level of our communication that we've achieved this year will be the minimum going forward, as it should be for any trusted profession in 2020."
The main challenge facing the insurance sector right now, according to Legge, is that of grappling with its external perception. It's well-documented that the industry pays over 96% of all claims, but it often doesn't feel this way. The complex and drawn-out processing of providing legal clarity with respect to many COVID-19 business interruption claims has probably worsened that perception.
Legge noted his belief that, moving forward, the industry should begin correcting this perception by being more efficient, clear and concise in both its general language and approach going forward. The COVID pandemic is an opportunity for a reset, and this period of adaptation is absolutely a chance for all within the sector to improve and expand on how they communicate with clients to enhance the view that this should be seen as a trusted and relationship-driven profession, not a transactional one.
"If COVID-19 has taught us anything it's that unexpected events can and do occur, which can have major effects on our local communities and businesses," he said. "This surely underlines the importance of a trusted broker to provide reassurance and help guide communities and businesses through the complexities of insurance when it's needed most."