CEOs on the broker-technology relationship | Insurance Business UK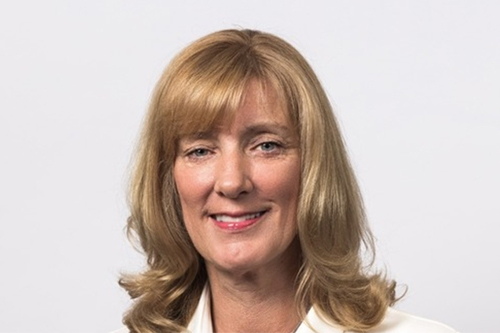 The impact of technology on brokers is a matter of great contention within the insurance sector and, as the impact of automation and AI within the industry becomes clearer, it is unlikely that discourse surrounding this area will dry up any time soon.
Many of the conversations held around this topic, however, tend to focus on the risks and opportunities which digital transformation and digitisation hold for brokerages, with little emphasis on its impact on the individual brokers who make up these organisations.
From customer relationship management through social media, to the hiring process, technology has impacted every element of the broker experience and, below, two CEOs weigh in on the relationship between brokers and technology.
'Evolve or die' is perhaps the unofficial mantra of digital transformation and for Sharon Beckett (pictured above), CEO of Be Wiser, the benefit of technology in broking in recent years is not a challenge to the sector but a value-added service. For Be Wiser, she said, this has been necessitated by a change in the requirements of some customers and developing these technologies is a way to create a better relationship with these clients.
"Some of our customers would prefer the personal touch and we will retain that," she said, "but some, particularly some younger people, want a speedy answer and that may be where AI is best placed."
Read more: Be Wiser on the business case for diversity
As CEO and co-founder of the start-up commercial insurance broker Konsileo, John Warburton, meanwhile, has a unique insight into how technological innovation can build on and elevate the traditional broking model.
Technology can and should be used to reinforce the broking proposition, he said, while outlining how the report on "the future of commercial insurance broking", which Konsileo collaborated on with the CII and PKF to produce in 2018, highlighted that broking organisations are simply not utilising technology enough.
"There is a bit of hope, however," he said, "because good broking people are using their smartphones and using their own technology. While most firms have not supported individuals in their utilisation of modern technologies, we have built our own platform that enables people to work in a much more intuitive, modern way."
Good brokers are using their initiative, he outlined, to create solutions for themselves whether it's by videoing the premises they are evaluating or taking pictures to send to the underwriters. In many cases, he said, they are having to find a way to work around existing technologies and utilise modern technology outside of the structure that's been given to them by their firms.
"Broking people have a pent-up demand for better technology in their workplace," he said, outlining how, as individuals, they are personally aware of the major advances in technology and expect these to be reflected in their day-to-day working life.
"My motto in life is that if you stand still you get overtaken," Beckett said, "so I'm very much of the opinion to make little changes as regularly as possible while continually monitoring results. It's really important to just keep driving the business forward into the future and we want to be ahead of the curve so that we're predicting what's going to come next for customers."
Brokers are highly aware of the capacity of technology to add value to the broking proposition, Warburton outlined, and this goes beyond just the systems and processes that they use to carry out their jobs to their ability to build strong broker-client relationships.
Social media has been an effective tool for some brokers looking to further develop their client relationships, he said, and, for Konsileo, there is no conflict between supporting the individual and highlighting the role of the individual, and the Konsileo brand. He described how Konsileo supports its brokers producing original content on social media platforms as a means of reaching and educating their clients.
"The thing about social media is that there are a lot of opportunities for risk advisors to become real champions and to become trusted advisors through content," he said. "You can do a lot with content marketing for brokers, but it should be about highlighting that individual and their own expertise as opposed to saying 'we, as a firm, have got these amazing insights.'"
The broker-client relationship is an essential consideration, Warburton said, but he also highlighted the importance of the employer-employee relationship which has been an emphasis for Konsileo since its inception. Technology in general, and social media in particular, has given individual brokers the opportunity to highlight the value they bring to their roles and, he said, also to provide thought leadership in their areas of specialisation.