Why we're taking it personally with mobile phone insurance | Insurance Business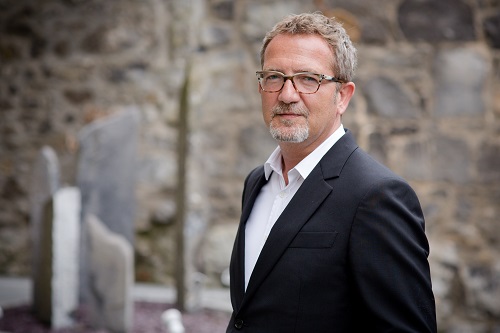 Did you know that men in their 50s are more likely to make claims against their mobile phone insurance than men in their 40s? Or that men in their 20s make more claims than women in their 20s?
How about the fact that if you pay your premiums annually you're less likely to make a claim than if you pay your premium monthly? Or that people who charge their phone religiously and never let it go flat are less likely to make a claim than those who allow their phones to get down to zero battery?
You may not know this, but Ross Sinclair (pictured) does. Sinclair is the CEO of EIP Insurance Services and has been working on revolutionising the way that mobile phone insurance is distributed and sold.
To do this, he has been looking at data - learning more about customers, and then looking at how that changes their risk profile.
The reason for this is because of the history of how mobile phone insurance has been sold and is currently being sold.
"Traditionally, even now, the most popular way of selling insurance on mobile devices is in a shop," Sinclair explained. "It's when you buy the device and somebody looks to sell you protection on it. And there are issues with that which are growing now and which are needing to be addressed."
The issue, Sinclair said, is that less insurance is being sold. And this is, primarily for two reasons: firstly, because people are buying devices less frequently than they were before, meaning that many devices are now using prepaid SIMs instead of being on contracts with phone providers.
"You can maybe speculate why that is - part of it will be because of the costs of the devices, they're very expensive now," he explained. "And part of it is probably because the technology is not evolving as quickly as it was in the past. So, the iterations, for example between iPhones, are more evolution than revolution."
The other major factor is that mobile phone insurance is proving to be very expensive for many people, because of the way it is priced. Prices for mobile insurance are usually flat, dependent solely on the device you own and no other factor.
"The problem with that is the device is not actually the risk factor, you are," Sinclair said. "The chances of the device getting broken or being stolen to a great extent depends on you, how you use that device, where you live, the type of job that you have got, your age.
"All of these factors come into play to determine how likely you are to make a claim. But the device itself is not a major factor in that risk."
Having realised this issue, what Sinclair and EIP have done is two things: firstly, created an app that can be used by insurance providers to interact with clients. A client downloads the app to their phone and can add all of their devices to the program.
"It allows the customer to hold a portfolio of their devices, not just their mobile phone," Sinclair said, "but also their tablet, their smartwatch, a GoPro camera, a drone, any mobile device you can think of.
"If you decide you want to protect your phone you can get a quotation directly, you can get your documentation electronically, and your phone is protected. You can manage that portfolio, you can cancel the insurance."
Then, the more unique aspect of the proposition is on the data side. EIP has an enormous amount of data - 45 million records - and has been working with a data scientist to create a methodology to work out risk profiles and see what that means for mobile phone insurance.
"We started gathering this information and we have come up with a methodology that allows us to develop a price just for you," Sinclair explained. "So if you use the application and it asks you if you would like a quotation to protect your iPhone, it will ask you a couple of questions and it will then offer a price that is just for you.
"That then means that operators, insurers, retailers can offer the best possible competitive advantage, the best possible pricing for their customers while still maintain a good book of business. They don't end up with claims which exceed the premiums which obviously is what you're trying to avoid."
Sinclair and EIP are ready to go with this new ground-breaking method of selling mobile phone insurance – one he hopes will reduce premiums by a significant amount for the majority of customers.
"That methodology has been developed, it's ready to roll, we're just looking for the first customer to offer up a live environment where we can test proof of concept," he said.