YuLife raises $120 million to gamify life insurance | Insurance Business UK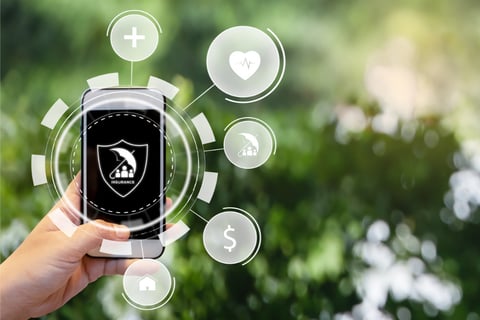 UK insurtech firm YuLife has successfully raised $120 million to improve and expand its mission to transform how people view life insurance through gamification.
In its pitch, YuLife said the existing $6 trillion industry is not fit for the future due to its low perceived value, low trust and low engagement – and the company has made it a mission to target the latter problem through an app built by gaming industry veterans.
The YuLife app enables employees to complete everyday wellness activities to earn YuCoins, which can then be used to redeem shopping vouchers on Amazon or other online retailers for time spent exercising or meditating. They are also able to compare their progress against other co-workers.
Sammy Rubin, chief executive officer and co-founder of YuLife, said the app has transformed how people view life insurance. He said the pandemic has also dramatically increased demand for YuLife's products as they have seen a fivefold rise in gross written premiums in the past 12 months.
"Companies are focusing more and more on wellbeing. Employees are looking for more than just a salary and a computer," Rubin said. "Unusually for financial services, our product creates a deep alignment of interests between the insurer, the company and the individual.'
Today, YuLife's gamification concept is enjoyed by more than 500,000 policyholders across 500 businesses, including Co-op, Del Monte, Jaguar Land Rover and CapitalOne.
As a testament to its promise of increasing engagement, YuLife said over a third of its policyholders engage with the life insurance app daily, compared to the industry average of once a year. In addition, 87% of users have noted an improvement in their well-being since using YuLife.
The Series C funding values the company at $800 million, doubling what it saw a year ago. It was led by Japanese insurer Dai-ichi Life Insurance Company and backed by investors Creandum, LocalGlobe, Target Global, Latitude, Anthemis, OurCrowd, Notion, MMC and Eurazeo.
"Dai-ichi Life is committed to supporting companies that have a proven track record of changing people's lives for the better," Toshiaki Sumino, director and managing executive officer at Dai-ichi Life Holdings, Inc., said in a statement. "YuLife does exactly that, by bringing tangible value to financial products to bolster individuals' well-being."