Why it's crunch time for the reputation of the insurance industry | Insurance Business UK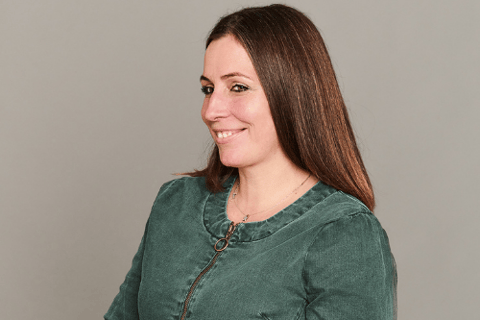 It's high noon for the reputation of the insurance industry between its response to COVID, incoming regulatory changes from the FCA and the hardening market, and the question that Miriam Boote, director at the creative agency Designate has for insurance businesses is this – is your brand future-proofed?
Looking back over her career in the space, she noted insurance companies are increasingly recognising the need for customer-centricity in their branding, but this can only happen if they really understand the needs and expectations of their customers. Boote and the team at Designate feel lucky to be working with clients willing to be bold and brave despite the current uncertainty, she said, and who are seizing the opportunity in the market to lead by example when it comes to branding.
Listen now: How to boost your brand
"Over the last three years or so consumer trust [in insurance] has been slowly increasing," she said, "but it's still really just approaching a neutral position. So you can see that work is slowly starting to come through in terms of how insurance businesses are represented. And a lot of the work that is being done by brands is around being seen as more than a commodity. Certain lines of insurance are a legal requirement so they're trying to build more of a story around their customer's wants and needs, as opposed to just offering a service."
Traditionally, insurance brands have been reluctant to raise their head above the parapet and take a risk when it comes to their marketing, she said, but this is also shifting – led by a series of successful examples of customer-centric branding done well. The success of campaigns such as LV='s Green Heart campaign, which was created by the Designate team, has empowered other businesses to consider a new way of communicating their brand and purpose to their customers and partners.
Read more: World's 'most valuable' insurer falls in global brands rankings
Boote's key message to companies considering seizing such opportunities is to start the process now. This means doing industry research to scout out what other companies are doing and to gather intel on your audience that will help you to better understand your customers. It's also about unlocking your imagination a little, she said, and imagining what could be possible. This is the pervading spirit at Designate, and one which was recently recognised at the Drum Creative Awards where the team won gold for its 'Never Normal' Visit Brighton campaign.
"I know that taking that first foray into transformation, can potentially feel a bit overwhelming in some ways," she said, "particularly because of the market conditions at the moment. But my advice is just to start exploring it, start putting some thinking behind it because it could lead somewhere very, very interesting, which just feels absolutely intrinsically right to you as a brand, as a business. So start asking questions, start looking ahead and, crucially, get to know and understand your customers as much as possible."
Now is the time to be bold, she said, and to start taking risks and doing some exciting things, particularly after so long in a state of suspension due to COVID and its ensuing lockdowns. During the COVID down-time, many insurance businesses have been doing some interesting work and, as the restrictions lift, it will be time to reap the benefits of those moves and translate them into building a sustainable and future-proof business and brand.
Read more: Open GI CEO on the value of a brand refresh
"Right now feels like a pivotal moment in history for the insurance market in many different ways," Boote said. "And with everything that's happening around business interruption and the FCA regulations coming rapidly down the track, now more than ever brands need to be seen to be about more than just pricing. Because it's not just about pricing, it's also about instilling trust."
Trust is a word that's often bandied about within financial services, she noted, but when it's done right and explored at new depths, businesses can move from trust to 'brand love'. This is when a brand really means something to its users because it reflects their values and needs and this is where insurance businesses need to be if they are going to navigate the complex external environment in which they are operating.
"That's why we're doing a lot of brand purpose work at the moment, within the creative agency world," she said, "and there's a lot of brands scrambling to get a brand purpose. But that brand purpose needs to be baked into the business all the way through and exist already. It needs to be a brand promise which can be lived up to and fulfilled.
"There's a lot of interesting working going on in this space and I think it's going to be fascinating as to how all brands try and edge their way into consumer consciousness in a slightly different way, within the next 12 to 24 months in particular, as the FCA regulations come in because, obviously, they want to get as many customers through the door as possible during this time and then encourage them to stay as well. So, from a brand point of view, it's going to be very, very interesting in the months to come."