Russia-Ukraine war: CEO on what's happening on the ground | Insurance Business UK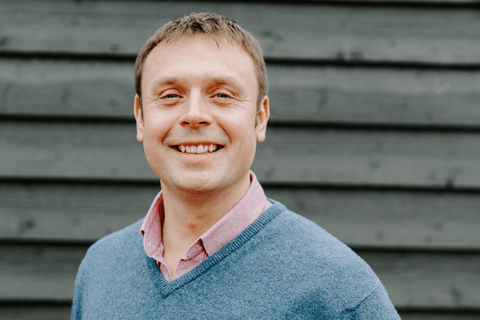 The last two weeks have taken Forbes McKenzie (pictured) and his team at McKenzie Intelligence Services (MIS) firmly back to their roots. Amid the ongoing conflict in Ukraine, the global geospatial imagery and intelligence provider stepped back in time to tap into its military intelligence training and satellite imagery functionality that was its key proposition when it launched in 2011.
Satellite imagery still has its niche, noted MIS CEO and founder McKenzie, and indeed MIS sponsors its own satellites, but the firm is also increasingly using multiple sources of information including drones, aeroplanes, IoT, flood sensors and heat sensors. The fact that MIS does sponsor its own satellites, however, means that the team has been able to monitor the ongoing crisis in Ukraine very closely and determine potential exposures from an insurance perspective.
Read more: Lloyd's unveils partnership with geospatial insurtech
It was with support from the European Space Agency that MIS was able to build out its Global Events Observer (GEO) product, he said, which maps every line of risk facing insurers in the London marketplace, as well as a plethora of customer insights. One page is a 'living map' of the world, with an electronic intelligence layer that tells you what is going on where and when. Another page data-joins that information into a client's risk, with each client having their own bespoke page.
"Then we do all the work for the various managing agencies. In turn, we also work with the TPAs and DCAs and we're looking, particularly in relation to Ukraine, to [share insights] with the broking community as there's a lot of assets they like to monitor," he said. "[Our journey] has seen us go from a military capability looking at Russian tanks to being experts in hurricanes, floods, fire and earthquakes in North America. And now we find ourselves this week looking at Russian tanks again.
"We never thought we would actually do that. And NATO forces have got to practise against a generic enemy called Gen Force, and that looks an awful lot like what we're seeing the Russian Army doing right now as we're watching the various components take place. The way the Russian doctrine works is very different to ours. We'll say, 'go and capture a city' but the Russian leaders will say 'get to that river' and then they'll worry about the next thing. They call it a 'bound' or 'leap' and it's a doctrinally different way of doing things."
With that difference in mind, the MIS team has been busy looking at ways to support the market and offset the concerns of its clients. The immediate concern facing clients are stranded hull, whether that's planes in airports, or ships in harbours, he said. Initiating the move from the 'hull and risk' to war and terrorism clauses is front of mind. The days that are of special interest right now are the February 22-24, to determine which assets were insured and what condition they were in at that time.
"We're looking at marine cargo, we're looking at planes which are grounded in the various airports and now we're looking at the energy market," he said. "So, if the first questions to us were around big things that can move, now it's the static things that are in place – which, for the most part, is linked to energy locations and the energy supply chain… And our access point for information is mostly satellite imagery in this particular instance."
MIS has been supplying imagery to major news outlets, including the BBC, over the last few weeks and closely following ongoing developments. And given his own experience serving the best part of a decade as an Army Intelligence Corps Officer and the expertise of the MIS team, the ability to provide insightful and specialist knowledge to the market concerning what is happening in the region has really affirmed the uniqueness of MIS's value proposition.
With regards to Ukraine, he said, MIS has seen that the Russian Army has been quite successful in the south around Sevastopol in Crimea, using a group of quite sophisticated naval units which have moved north quite quickly and are looking to hook up with the ingress from the east to the southeast.
Less successful at the time of this interview was the ingress from the north from Belarus to Kiev. They hoped for a quick capitulation, he said, but it has not happened. Now news reports are revealing that Russia is bringing up a heavily armoured army so, unfortunately, it seems the ground war has yet to really begin. The last two weeks have essentially seen the first pieces of the chessboard being played, McKenzie said, with the real ground war likely to start in the next week or so.
"And what does it mean to our insurance clients? It can be assumed anything in and around Kiev is going to be heavily impacted," he said. "The Russian Army will have a particular view of not disabling any critical infrastructure, which they would want to turn on again quite quickly. They will have a list of locations that they'll take as collateral damage and others they really won't.
"The energy infrastructure is something they'll want to preserve as best they possibly can, but as we saw from the recent strike on an oil and gas facility, there will be the denial of the use of storage facilities to stop them from being used by Ukrainian forces… And all these risks are linked to the wider supply chain. [Meanwhile], we've yet to see the impact from a cyber response from Russia, which has a very sophisticated cyber capability and it's the easiest response for them to perceived NATO aggression."
Read more: MIS satellite technology boosts Lloyd's with disaster claims
In terms of nuclear threat, McKenzie said, we're still a long way from a Cuban Missile Crisis type situation, though Putin has gently reminded the West that he does have that capability which is a deterrent from escalating intervention. However, it remains a deterrent at this time, as opposed to offensive capability. As such, he believes that the biggest offensive measure at Russia's disposal right now would be a large-scale cyberattack.
"That's a brief overview of [what we're seeing] and our current expectations," he said. "It's about to start getting busy within GEO which we have neatly set up with essentially Russian-controlled land and Ukrainian-controlled land. Then overlaid upon that is our clients' risks, so we know where the risk is and we can continue to monitor those assets… And what we're picking up now from various groups is that they're thinking about the ramifications of what may come next, and [looking] for some insight of how things might play out on the world stage."