Why kidnap and ransom insurance is getting a new name | Insurance Business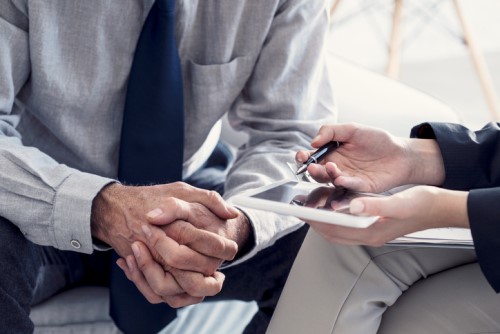 If you were buying a policy called 'kidnap and ransom insurance' it probably sounds pretty straightforward as to what it will cover – kidnaps and the ransoms needed to secure a safe return.
However, that is not always the case. In many cases kidnap and ransom insurance products (or K&R as it is referred to by industry insiders for short) actually covers a wide range of other events such as business interruption, extortion and emergency evacuation.
In fact, when it comes to AIG, only 19% of its kidnap and ransom insurance is actually made up of kidnap losses, according to global head of crisis solution Jon Gregory.
"Last year 19% of our losses were kidnap," he said. "So, you've got 81% of your losses occurring in more diversified forms of threat. Which I think is very illustrative."
While kidnap and ransom may have originally been the main events the policy covered, now things are changing and it's all becoming more flexible.
"I think what you're seeing is crisis management and kidnap and ransom insurance is definitively changing," Gregory explained. "Certainly, the markets are moving to create a different narrative with customers to offer a broader risk solution and more integrated consulting.
"What that really means is introducing consultancy, service and support into the process of assessing a submission, and then pretty much building it into the substance of the insurance product that the customer still buys."
How AIG is dealing with this change is by getting rid of the name kidnap and ransom, and rebranding its policy to simply be called 'crisis solution'.
As well as covering kidnap and ransom, the policy area extends to extortion, security evacuation, assault with a lethal weapon, business interruption, hostage crisis, product loss, cyber extortion, stalking, abduction, and more.
While the need for kidnap insurance has always changed year by year, the larger reason the company decided to branch out into more policy areas was because clients had requested more options, as well as looking at the world in general.
"It has always ebbed and flowed, so as Columbia has eased with movements with the peace process, so requirements for the product have eased and then been replaced with other locations," Gregory explained.
"If you are building a product which is broader, for example if you are covering workplace violence, acts of assault, intimidation, intellectual property theft, these are some of the terms that you see now and it's why we're relabelling the product."
Security is one area in particular that is being addressed within the crisis solution policy. Andrew Taylor-Preston, global security consultant for AIG, explained that the organisation is taking a global approach to the issue.
"I think if you look at the threat environment globally, and whether that is terrorism, whether that is natural catastrophe, medical risk, there's always a security element to those," Taylor-Preston said.
The executive explained how some of the newer products offered can also help local organisations that may have issues they never would have run into previously.
"We can now say to a manufacturing company in Slough, for example," Gregory said, "if you have employees that between their workplace and where they park their car are feeling insecure and encounter threats or intimidation we can provide risk management and crisis response or prevention.
"We can support them equally as if that manufacturer has a facility in north-east Nigeria and they're exposed to the more traditional forms of threat, kidnap, violence, terrorism, that we've grown up insuring."
Gregory said that while many insurance companies may be developing similar policies, he believes that those, like AIG, who have been in the former kidnap and ransom market are best placed for this new crisis management arena.
"That's where the market's changing now," he said. "I think most kidnap and ransom markets are best equipped to talk to it because they have always had a provision that guarantees 24/7 emergency response whenever it happens."