Animosity towards upstarts proves the need for disruption in insurance | Insurance Business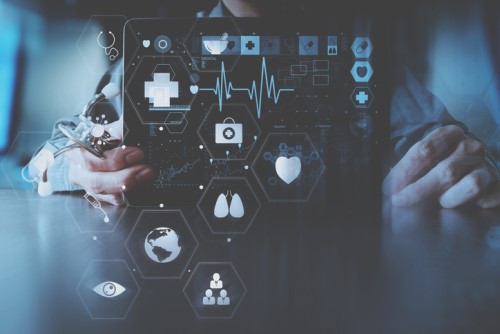 The following is an opinion article written by Becky Downing, CEO buzzvault. The views expressed within this article are not necessarily reflective of those of Insurance Business.
It is a sad fact that as well as facing the challenges of getting a business up and running, many young upstart companies who have the audacity to boldly claim that they can do something better, also face a great deal of animosity from the established players.
This is particularly true when it comes to a very old and established industry like insurance. This animosity became abundantly clear when one US insurtech recently published its not so glowing results.
Disruption with a capital D
It is disappointing but not surprising. Not many of us like change or to be challenged and that is exactly what insurtechs bring to the sector – disruption with a capital D.
Insurtechs are threatening the establishment, generating feelings of paranoia for those who haven't had to look over their shoulders. They are in short, creating havoc.
At buzz group, we have already had a lot of experience of this kind of 'old boys club' resistance in the removals industry. So much so that many incumbents in the moving sector have gone so far as to say they will enjoy seeing us fail.
So we were prepared for a cold reception on our entry into the insurance market. Interestingly and thankfully we have not as yet experienced the ire some of our fellow insurtechs have encountered.
This could be for any number of reasons not least the insurance credentials of some of our most senior people, but we're realistic and ready.
Growth happens outside of the comfort-zone
What the insurance sector needs to accept is that all growth happens outside of your comfort zone – out of pure necessity.It is natural law that if something is broken or failing, some kind of evolutionary change will occur to rectify the situation.
Home insurance is broken, buzzvault insurance is setting out to fix it. We've already brought the convenience of online comparison to the removals industry and used technology to build digital surveys for our removal companies.
Now we're using this unique insight into the contents of people's homes to service our customers with perfectly tailored home insurance products.
We've partnered with Munich Re Digital Partners and will be launching buzzvault insurance later this year – uniquely tailored insurance products built on the blockchain.
Buzzvault is a natural business case for blockchain technology. By creating an immutable, but updateable, record of a customer's assets we are able keep cover relevant and to expedite claims when our customers need us.
Product-market fit is the first priority
Finding a product-market fit in a complex industry such as the insurance industry is no small feat and proving meaningful demand for a new product is the priority.
When insurtechs talk about results it would be good to remember these two points before dissing the business. A young business needs time to get the product right and prove the market opportunity. Optimising operations and achieving profitability will follow.
The more successful you become – the bigger the target on your back
Building new companies is hard. There are countless barriers, blockers, rejections and criticism. The more successful you become, the bigger the target on your back.
Even if one company fails, another company will succeed. It's the old MySpace to Facebook story. But the difference between winning and losing, the difference between those who do and those who don't is not talent or any magical formula. It's character and human spirit.
The new Googles and Apples of the insurance (or any) industry will not come from a couple of insurance companies chucking money at the issue in an attempt to be innovative. Change happens when people who have staked everything on their vision, and who, despite the challenges, setbacks and industry resistance, find a way to make it work.
They take responsibility, they take action and they find a way.
For all of the talk of innovation you find in the insurance industry, you see very little truly admirable action. Insurtech businesses such as ours will find a way through trial and error, measurement, iteration and learning.
Related stories:
New player buzzvault's resolve to tackle underinsurance
'Game-changing' buzzvault insurance to enter the market in Q3