Could 'Natasha's Law' impact claims for food retailers? | Insurance Business UK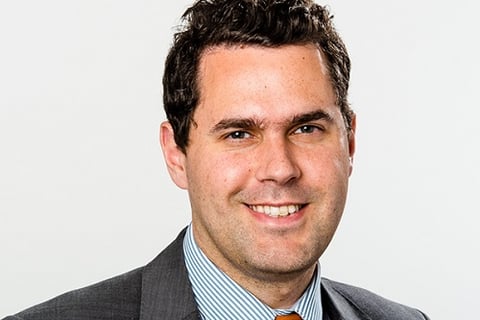 The following is an opinion article written by Daniel West, associate in product liability, BLM. The views expressed in the article do not necessarily reflect those of Insurance Business.
Following the recent inquest into the death of Natasha Ednan-Laperouse, who passed away following an allergic reaction to a Pret A Manger (Pret) baguette, potential changes suggested by both the Prime Minister and the Secretary of State for Environment, Food and Rural Affairs could have huge implications for the food retail sector and the obligations on it to provide allergy information.
With a second similar case having now come to light, involving the death of Celia Marsh, there are urgent calls to introduce what has been dubbed 'Natasha's Law': legislation targeted at closing a so-called 'loop hole' in food labelling laws. Calls for such change could only increase given the ongoing criminal trial relating to the death of Megan Lee, who unknowingly ate a takeaway meal containing peanuts, despite stating her allergies to nuts on an online order form.
Each tragic case serves to highlight possible deficiencies in the effectiveness of current regulations surrounding food labelling and the provision of allergy information by freshly-prepared food retailers.
Current Regulations
The UK food retailing sector currently abides by the Food Information Regulations 2014, which came into force on December 13, 2014. The regulations give authorities the ability to enforce Regulation (EU) No 1169/2011 on the provision of food information to consumers; this requires food business operators to list any of 14 identified allergenic ingredients, including sesame seeds and products thereof, on all pre-packed foods. However, Regulation 5 of the 2014 Regulations provides an exception for food items which are not prepacked; packed on the sales premises at the consumer's request; or prepacked for direct sale.
If any of the above apply, then the food business operator does not have to list any allergenic ingredients on the food product itself. Instead, it can provide allergen information by any means the operator chooses including orally – provided the operator indicates, by way of a label attached to the food or on a notice, menu, ticket or label, that details of that substance or product can be obtained by asking a member of staff.

In Pret's case, the company says the baguette was 'assembled' in an adjacent onsite kitchen and was then packed and displayed for sale. Hence it was 'prepacked for direct sale' and fell within Regulation 5 of the 2014 Regulations, meaning there was no requirement to list the ingredients on the packaging itself. Instead, in order to comply with Regulation 5, Pret relied on stickers placed on the food display units which highlighted that allergy information could be provided by staff or obtained from Pret's website.
In the case of the takeaway Megan Lee ordered from, Royal Spice Takeaway, its online menu stated "Think allergy" and "please ask any member of staff". This approach may also have been sufficient to satisfy the 2014 Regulations – albeit, in that case there are a number of further allegations relating to other food safety regulations.
What this means for future food regulations
At the inquest into the death of Natasha, the Coroner, Dr Sean Cummings, appears to have accepted that Pret operated within the 2014 Regulations but said he would be writing to the Secretary of State for Environment, Food and Rural Affairs to consider whether food labelling laws are adequate for large food business operators. In response, Theresa May has called for a review of food labelling laws and Michael Gove has talked about the need for a 'Natasha's law'. Pret has also said it will start trialling full ingredient labelling on product packaging.
The Coroner's concerns appear to have stemmed from the applicability of Regulation 5 of the 2014 Regulations to large food business operators like Pret – as opposed to small independent businesses, such as a fruit stall. The potential changes recently suggested by both May and Gove could have huge implications for the food retail sector and the obligations on it to provide allergy information. Large chain retailers such as Greggs are already said to be urgently reviewing how they provide ingredient information to customers.
What this means for claims
In terms of the potential for civil claims, compliance with existing regulations will of course be relevant. In the context of a claim under the Consumer Protection Act 1987, a claimant would need to establish that the level of safety is not such as 'persons are generally entitled to expect'.
However, the courts have said that it would be challenging for a claimant to prove that this level of safety is higher than that provided by a regulatory regime. A change in the regulations would obviously have an impact on the general public's expectation of safety. The same would arguably apply to a claim in contract where a claimant would need to prove that the food served was not of satisfactory quality.
Further, a negligence claim would entail a detailed analysis of the food operator's approach to providing allergen information. This includes staff training, the prominence of displays and the extent that previous similar complaints, which might be thought to have provided sufficient warning that the food operator's present practices are not sufficient, have been addressed. For instance, in Pret's case, the Coroner criticised it on the basis that the stickers dealing with allergy information were difficult to see and because it had failed to adequately deal with and respond to previous similar complaints. Indeed, it has been reported there were six allergic reaction cases in the year before Natasha's death.
Necessary steps forward?
It has undoubtedly been a challenging and potentially damaging time for Pret, but the questioning of current regulations has opened some important conversations around food and allergen safety. No matter the legislative outcome of the issues raised at the inquest, going forward it will be vital for food retailers to take heed of this case, and urgently review the way it provides ingredient information to its customers – perhaps by trialling full ingredient labelling on product packaging, as Pret has said it will do.
The level of media scrutiny accompanying the untimely deaths of Natasha, Celia and Megan has brought forward a sense of shock from consumers who may have expected a greater level of care from big name retailers such as Pret. As Coroner Dr Cummings noted, and as some of the public have concurred, it seems strange that such a large retailer (Pret has over 500 stores, three quarters of which operate in London) is held to the same labelling and allergen information standards of small independent shops. While a challenging time for all involved parties, the tightening of food regulations may ultimately serve to safeguard and reassure customers with serious allergies, and ensure retailers are protected by providing clearer regulations.