How can insurers follow banks and improve their customer experience? | Insurance Business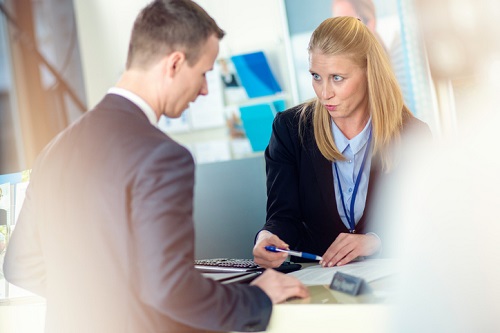 In the latest ICS UK Customer Satisfaction Index (UKCSI) it was highlighted that insurance companies continue to struggle when it comes to customer experience. Despite slightly improving on January's score in the biannual report, insurers lagged behind retailers who have set the standard for customer service, as well as both the tourism and leisure industries.
The continued struggle of the insurance industry contrasts with the banking sector, whose customer satisfaction is at its highest point ever recorded by the UKCSI.
At the top of the Index remains Amazon, which has held top spot for the past five years. Comparatively, the highest insurer was Nationwide in 19th place - only two insurers even made it into the top 25. There were four banks or building societies in the top 10 alone, demonstrating the impressive period of customer service that the sector is experiencing.
Room for improvement
Customer service is an important part of the overall customer experience and this evidently needs attention in the insurance industry; making it easier to contact the right person was identified as a priority in the report. But a positive customer experience needs to go further than just customer service. Typically, a customer's interaction with their insurer is infrequent and contact tends to be for mundane tasks like renewing a policy or at a point of crisis when making a claim. As a result, insurance providers struggle to create meaningful ways to maintain a positive dialogue. Finding a solution to this is a real challenge for the industry, and to improve their customer experience, insurers must look for fresh reasons to be part of their customers' lives to diversify the interactions.
Leading the way
Comparatively, banks and building societies can be a model for insurers to follow, as a sector that encounters many of the same problems as insurance firms. Banks have embraced digital transformation in a way that insurers have not - encouraged by fintech disruptors, retail banks like RBS have focused on creating a digital platform for their services. The UKCSI found that customers who use an app to interact with their bank show relatively high levels of customer satisfaction.
The report similarly states that there has been a marked improvement in complaint handling among the banking sector, demonstrating that there is no reason why insurers can't improve in areas they traditionally find problematic.
A fresh look at segmentation
The UKCSI also revealed that customers are looking for their insurers to offer an improved range of services, and products that accurately reflect their needs when it comes to targeting the right services and offers at the right audiences. Insurers should move away from traditional basic segmentation to a hyper-personalised 'segment of one' approach that prioritises using customer data to create a complete customer profile, based on an individual's values and interests.
Once again, insurers tend to lag behind the banking industry when it comes to personalisation. In the UK, challenger banks like Monzo are taking a fresh, digital approach. Monzo analyse customer's transaction data to offer financial advice based on their spending patterns and can flag when a customer's energy bill has changed, suggesting when they could move to a new supplier.
If insurers can begin to segment customer data and use it in this hyper-personal way, they can offer customers a valuable service that makes a tangible difference to their lives, transforming the customer's experience of insurance firms.
Making insurance digital
An improved digital performance was identified in the report as a key reason why banks continue to record such high levels of customer satisfaction. Our daily lives are lived predominantly through our devices and consumers are demanding an improved digital experience, therefore insurers must fully embrace digital transformation if they are to successfully engage with their customers.
To consumers, insurance is often seen as a chore, associated with hours of paperwork and difficult conversations, key to breaking this stereotype for insurers is to make their service more digital. In 2017, research by Altus Consulting found that insurance firms were slow to adopt digitisation, with only 4% of UK insurers running a digital claims process, demonstrating that insurers have a long way to go to improve.
Insurance firms can look to the US, where digital insurer Lemonade is pioneering a digital approach to claims. Its virtual assistant Jim reviews, processes and pays claims at record speeds, showing that insurance does not have to be a painstaking process. Indicative of its innovative approach, Lemonade is now targeting young renters and first-time buyers with their digital offering.
Insurers are continually facing an uphill battle when it comes to customer satisfaction, and while they may always be behind retailers like Amazon, the performance of banks and building societies is showing insurance firms what they can do to improve. By taking a fresh look at segmentation using a more sophisticated digital approach and transforming their digital strategy, insurers will find that their customer experience improves, and they improve their ranking in the UKCSI.
The above was an opinion piece written by Karen Wheeler, Vice President and Country Manager UK, Affinion. The views expressed within the article are not necessarily reflective of those of Insurance Business.