Three marketing automation benefits for cross-selling insurance policies | Insurance Business UK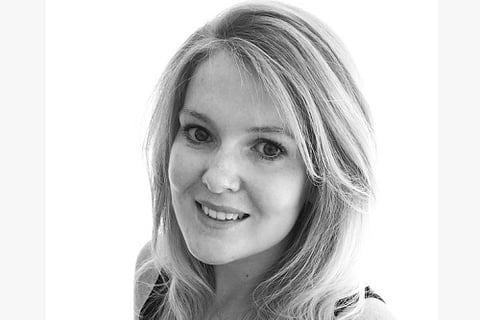 The following is an opinion article written by Katie Jameson, head of EMEA Marketing at Act-On Software. The views expressed within the article are not necessarily reflective of those of Insurance Business.
Marketing automation has become a game changer for the insurance industry, as it helps insurers shine the brightest in a crowded landscape. It helps guide prospects through the buyer's journey, providing personalised and purposeful content delivered at optimal times along the way. Engaged communication is a large portion of marketing automation and insurers can additionally benefit by using the platform to cross-sell insurance policies to existing customers.
According to the book Marketing Metrics, the probability of selling to a new prospect is five-20%, while the probability of selling to an existing customer is 60-70%. This translates to the insurance industry through cross-selling, upselling for bundle discounts and higher liability coverage. Cross-selling policies, in particular, are key to the insurance industry's growth, especially for profitability and increased customer retention. Multiple policies qualify customers for additional discounts and lead to a stronger sense of trust in the insurance company. When policies are promoted effectively, insurers are going above and beyond customers' expectations by caring for their future insurance needs.
Cross-sell the right policies to the right customers
It's the responsibility of the insurer to address future insurance needs to the appropriate customers, including for policy cross-promotion. For example, if insurers are selling personal lines of insurance, a growing family will have different policy needs than a retired couple. Customers value policies that are relevant to them at their current stage of life, rather than ones that they have no need for.

Similarly, knowledge is power. It is essential to know whether existing customers already have policies that you're cross-selling - otherwise, you're at risk of losing credibility and the trust of your customer.

Marketing automation and its database of your existing customers helps segment and determine what policies are most relevant to which customers. Delivering the right cross-sell, to the right policyholder, at the right time shines a positive light on you as the customer's insurer, because you're recognising the subtle - but big - difference in promoting, say, a homeowner's policy vs. renter insurance.
Lead management helps shorten the conversion cycle
Tighter alignment between marketing and sales ensures greater success in galvanising more policies in a shorter amount of time. This is an indication of lead management, which integrates a Customer Relationship Management (CRM) platform with the marketing automation tool.
Marketing automation alone helps sell 10% more policies per household, and lead management is number one at 13% more policies per household. Insurers nurture their customers along the cross-buying journey with marketing automation by addressing which additional policies are best suited for their circumstances and why. For top and steady results, insurers then employ lead management for warm leads that progress into sales. When you're able to recognise the warm leads (engaged customers that express interest) through behavioural analytics, you can help navigate them promptly through the buyer's journey.
Use content marketing to trigger automated campaigns
Take advantage of your content marketing by setting up triggers for automated cross-promotion campaigns. For example, if customers clicked on a link about life insurance in last week's enewsletter, a drip campaign about the importance of life insurance and how to choose the right policy starts appearing in their inbox. Alternatively, host a webinar about whether an umbrella policy is right for someone and segment your existing customers to receive a separate campaign once they register, which is tailored around bundles and can apply pre-collected data for further personalisation. When your customers are gathering information on your website beyond the policies they already have, they are probably curious about what else is out there. Marketers will then be able to deliver relevant emails based on the information from their browsing history.
These automated campaigns can even be as simple as one that begins 90 days before customers' policy renewal dates: the optimal time for them to review their current policy and see if any changes need to be made. However, this can also be seen as your opportunity to learn more about their evolving circumstances. This helps your database stay updated and helps you, as their insurer, understand which policies are most relevant for their needs.
Marketing automation, combined with CRM integration to equal lead management, gives insurance groups of all types and sizes the behavioural analytics and stored data they need to effectively cross-sell policies. The introductory promotion of an additional policy can help or hinder the existing customer relationship - it can be viewed as a self-serving sale sent to everyone on an email list, or it can reflect that you are meeting your customers where they're at in their lives, looking out for their best interests, and anticipating their future insurance needs.
About the author:
Katie Jameson is the Head of EMEA Marketing at Act-On Software, one of the fastest growing tech companies in North America. A marketing automation native, for the past 10 years she has implemented, integrated and executed programmes on a variety of marketing automation platforms at industry leading companies such as Symantec, Paywizard and ResponseTap and now Act-On.