Jump to winners | Jump to methodology
Attracting top talent
The 2023 IBA Top Insurance Employers are celebrated for their commitment to their employees across a range of factors, including benefits, compensation, culture, employee development and commitment to diversity and inclusion.
Ingrid Wilson, founder and principal at GridFern Strategic HR, outlines key metrics of the best insurance companies to work for:
an environment that provides ongoing employee development


providing young or new employees with opportunities to engage in projects that will enhance their skills and build employee value proposition


leveraging enhanced technology and AI to provide flexible workspace arrangements


offering benefit packages that are culturally aware and reflective of the diverse needs of people, groups, and communities

Nancy Mellard, executive vice president and general counsel for the benefits and insurance services division of CBIZ, says, "A top employer has to be constantly looking at elevating their associates, not just their top people. We want all of our associates to eventually be top people."
How do the best insurance companies to work for stand out?
Risk Placement Services (RPS) attributes its success to collaboration and creativity.
Emily Hathcoat, vice president of marketing, explains, "If there is an ethos to the RPS culture, it is that every role and talent is important in us being successful together. We have a strong growth mindset and are always looking for what's new and what's next. For us to achieve our collective goals and to come through for our clients, every role is important. We put our talent first."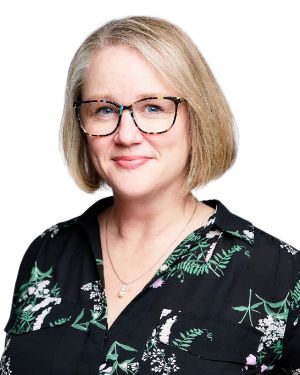 "No person is an island at RPS"
Emily Hathcoat
Risk Placement Services
A key part of RPS' internal structure is that no one is left unsupported.
"What sets us apart is how our experts collaborate with each other across lines and areas of expertise, which means there is always a peer available to collaborate with to ensure we're uncovering every possible option for our clients, as well as giving us a well-rounded view of the risk, not just from one perspective," Hathcoat says.
This is echoed at Nonstop Administration and Insurance Services, which prides itself on creating an environment based on equality.
CFO Scott Perlman says, "Employees feel like they are making a difference. We want our employees to feel valued and respected so they can provide the best service possible to our clients."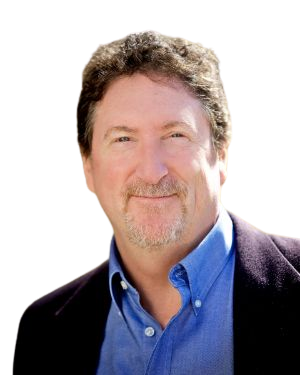 "We want our employees to feel valued and respected so they can provide the best service possible to our clients"
Scott Perlman
Nonstop Administration and Insurance Services
Nonstop delivers for its workforce by providing high-quality health insurance for less.
"We regularly work with nonprofits, trade groups, and small and midsize businesses to provide first-dollar coverage and better health benefits for employees and employers through our innovative core product, Nonstop Health, connecting employees with equitable, ultra-competitive health plans without copays or deductibles," Perlman says.
This is borne out by the statistics of "exceptional retention rates", which shows that Nonstop retains its top talent and why it is one of the best insurance companies to work for. The firm runs a 30/60/90 human resources program and receives firsthand accounts from new hires about their onboarding experience and training.
In 2023, the feedback showed that:
71% of new employees expressed that Nonstop's culture was better than expected


66% thought that Nonstop offered amazing opportunities for employee growth and development

Perlman says, "Our passion for what we do sets us apart. We advocate for employee-led social change and responsibility when it comes to employee health benefits. Above all, we are committed to our mission and to our people."
Top Insurance Employer The Bulow Group is another winner that implements initiatives that will benefit its employees.
"Vacation leave has been and always will be a priority with team members. We are open to flexible work options," says CEO and co-founder Mike Bulow. "With our software and client support networks, it is easy to offer perks like these and manage them from a productivity standpoint."
The Bulow Group also ensures workers can benefit from medical coverage.
"It is an extremely important aspect to an employment offer, as it can really make a difference beyond your salary/PTO, etc. We have a PTO policy that includes sick leave, vacation time and more, so we do not necessarily view it as its own line item. Dental coverage would fall under our medical coverage," says Bulow.
Fellow Top Insurance Employer Brown & Riding highlights how it adopts a holistic approach.
"In general, we've always prided ourselves on having rich benefits and competitive benefits at an affordable cost," says chief human resources officer Christopher Welty. "We're always trying to look at the overall offering and figure out how we can make this better for employees and make it better for attracting future people."
IBA questioned the winners' own employees, with the results displayed below.

How do the best insurance companies to work for compensate?
Nonstop has a golden rule: no employee earns less than $60,000 annually as part of their living wage initiative.
"This allows us to recruit and attract diverse and strong talent," says Perlman.
In addition, the firm offers:
100% payment of employees' medical, dental and vision insurance premiums, including dependents


group life and short-term disability


401k matching

And Nonstop's employee survey in July 2022 provides clear evidence of success:
81% of Nonstop's employees would strongly recommend Nonstop to others


75% of employees strongly feel like they are part of the company


93% of employees believe morale is high within the company

This chimes with The Bulow Group's approach, as the company offers bonuses and incentives.
"We believe in paying our team members more than the industry average. We want to make sure our team members are able to hit their personal financial goals as they work hard for our company and our clients," says Bulow.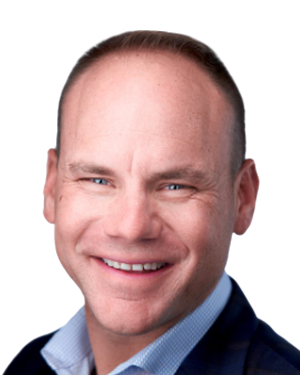 "We believe in paying our team members more than the industry average"
Mike Bulow
The Bulow Group
Whereas RPS keeps pace by studying the industry.
"Our HR teams are continually scanning the marketplace to ensure we are aware of competitive offerings, but the needs of our talent drive how we structure our compensation and benefits," says Hathcoat. "In addition, we reward based on the success of the company as a whole. That helps ensure we are all focused on a singular goal and support each other to achieve that goal."
Welty is proud of Brown & Riding's efforts, as the firm consciously fine-tunes and makes changes to its packages when necessary.
"We've really worked hard on both our compensation and our benefits in the last couple years to continue to tweak them and make them better," he says.
Below, IBA also asked the winners' employees what they were most satisfied with.

How do the best insurance companies to work for promote DE&I?
Nonstop prides itself on instilling a culture of equity, and its team is comprised of:
These progressive efforts are bolstered as the firm celebrates diversity through events and initiatives such as offering education, workshops and fun activities that embrace diversity. Nonstop has also embedded DE&I into its hiring process to ensure it is fair, unbiased and inclusive. It has diverse interview panels and uses several channels to recruit employees using a more skills-based approach than hiring based on educational pedigree.
Perlman says, "Our top-down approach encourages all employees to embrace innovation, try new things, make mistakes and continue to grow in their careers at Nonstop and beyond."
Fellow 2023 winner WAFD Insurance Group is part of the WAFD Bank organization that has embraced equity. It has the benefit of a DEI council consisting of five to 10 people in each region, with each regional president as the executive sponsor.
There are employee resource groups to support efforts, with four to begin the project:
And backing up how this has already driven success, WAFD Insurance Group's employee breakdown is:
31% non-white


8% US veteran


4% differently abled


70% women
And Welty adds, "We've really tried to be committed to being selective in ensuring that we're hiring people who are a good, strong cultural match to Brown & Riding and who will fill the position well and align well with who we are and our values".
1,000+ employees
AXIS Capital
PURE Insurance
501–1,000 employees
Assurance
DUAL North America
Newfront
101–500 employees
Euclid Transactional
HomeServices Insurance
Jimcor Agency
Novatae Risk Group
Reliance Partners
Rich and Cartmill
Savoy Associates
Shepherd Insurance
The Mahoney Group
26–100 employees
Allied Trust Insurance
Deland, Gibson Insurance Associates
Great Lakes General Agency
Hertvik Insurance Group
J. Clifton Avery Agency
MountainOne
Ollis/Akers/Arney
Provident
Risman Insurance Agencies
Riverlands Insurance Services
The Bulow Group
10–25 employees
Certificial
Meyer & Rosenbaum
Morrison Insurance Services
RPR Insurance
SC&J Rivero Insurance DBA Allstate
Tucker Agency