Staying one step ahead | Insurance Business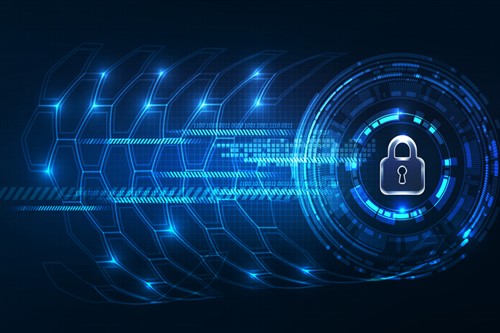 A GLANCE at the biggest brands in the modern business world illustrates just how significant the digital revolution of recent years has been. Tech companies like Facebook, Netflix, Amazon and Google have grown exponentially, and their innovations are inspiring business owners in all sectors to up their digital game.
But while the widespread adoption of digital tools and services has helped busi­nesses up their value propositions, it has also increased their risk. Cyber criminals are using increasingly sophisticated methods to hack systems and steal data, and companies of all sizes face the realistic prospect of being targeted. As a result, the insurance industry has had to step up to protect organizations.
"The industry is being asked to provide risk management solutions in a world that has rapidly changed both digitally and in every other aspect," says Jeremy Barnett, senior vice president of marketing at NAS Insurance Services. "Suddenly, insurance is relevant to all types of innovative companies, which has forced insurance to become more innovative, too. With the growing concern around cybersecurity, insurance has had to evolve rapidly and become very tech-savvy quickly, which brings new talent to the industry and new opportunities for the business.
The outdated perception of insurance being boring, reactive and reluctant to embrace technology is an image the industry is still struggling to shake off. However, the innovation around the development of cyber insurance products and risk management tools has shown just how forward-thinking the industry can be. The growth in demand for cyber insurance has also been exciting from a business perspective, as nimble surplus lines firms have excelled in providing value in the space.
"The increased demand has allowed us as a company to rapidly expand, which has been really exciting," Barnett says. "It has fueled a lot of new opportunities for our company as far as expanding the size of our operations here in Los Angeles and opening offices in New York, Atlanta and Chicago in order to get closer to our customers.
The value of expertise
Being a cyber specialist has also enabled NAS to expand the nature of its reinsurance offer­ings and facilitated partnerships with insur­ance companies that are eager to tap into its cyber expertise. In many cases, these tradi­tional insurers don't have the adequate skills, contacts or capacity in-house to fix cyber problems and handle claims.
Traditional insurance companies are also increasingly looking to reinsurance brokers to bring them strategic advice and partners, as well as financing arrangements with London. Those reinsurance brokers then reach out to surplus lines firms like NAS in search of cyber expertise. In many cases, the surplus lines company will offer a private-label product and also provide support for it.
Enabling insurance companies to offer cyber coverage as part of homeowner's policies is one example of how surplus lines firms like NAS are playing an increasingly integral role in safeguarding Americans' online activities.
"With the growth in the Internet of Things in peoples' homes, whether that's a Nest thermostat, Ring doorbell or Amazon's Alexa, there are all sorts of connected devices that can now be targeted," Barnett says. "Insurance companies want to make sure their clients' homes and systems are protected, so having some type of cyber homeowner's policy makes sense."
Cyber as part of a homeowner's policy also provides protection against a broad range of scenarios and risks, including email phishing scams. For example, if a homeowner receives a credible-looking email from a legitimate service provider and voluntarily hands over their banking information, a homeowner's policy with cyber would reimburse any money that was siphoned from their bank account by cybercriminals.
PIC
"Whereas last year ransomware was all the rage, in 2018 we expect to see an uptick in financial fraud claims – email scams that fool individuals into giving their bank or credit card information to imposters and wire-transfer scams that lure companies into sending funds to criminals," Barnett says. "I also expect a lot of personal cyber issues to arise this tax season as a result of the Equifax breach. My expectation is that many individ­uals are going to be affected by fraudulent tax filings and stolen W-2 information."
Another example that illustrates the value of cyber coverage in a homeowner's policy is less obviously financial: cyber bullying. "If a family member, say one of the children, is a victim of cyber bullying or abuse by someone at school, it can cause a lot of stress and anxiety," Barnett says. "The person involved may need therapeutic counseling or to transfer schools – all things with potentially considerable costs that the policy will reim­burse for."
The ransomware threat isn't going to disappear, either. According to Rotem Iram, co-founder and CEO of recently launched cyber insurance and security firm At-Bay, ransomware – which was at the core of some of the biggest news stories of 2017, including the massive Equifax breach – is likely to continue as one of the greatest evolving cyber threats in 2018.
Business, interrupted
As the far-reaching impacts of cyber threats become better understood, the cyber insur­ance market has enjoyed a significant boost. One key element of cyber insurance is busi­ness interruption coverage, which covers for lost business earnings during a cyberattack. This area of coverage is becoming "increas­ingly important," according to Iram.
"In 2018, the largest growth area in the cyber insurance market will be mid-market adoption of stand-alone policies," he says. "Due to the recent proliferation of cyber threats, business interruption coverage is becoming increasingly important for mid-sized businesses to large enterprises."
An October 2017 survey conducted by At-Bay found that respondents were partic­ularly concerned about their ability to stop a significant ransomware attack compared to other types of cyberattacks. This highlights business interruption as "a crucial coverage area for countering potential ransomware damages," Iram says. "In 2018, I predict that a new generation of ransomware attacks will threaten corporate enterprises. We expect sophisticated attackers to capitalize on this opportunity and launch targeted business interruption ransom attacks on companies with meaningful digitized operations."
Evolving technology and the ever-changing landscape of regulatory requirements are putting companies in all sectors at risk. It may be the easy option for business owners to ignore the dangers being created by the rise of cybercrime, but they do so at their peril.
"Many business owners insist that they will not be a target for cybercrime and repeatedly resist purchasing even basic cyber insurance that could protect, and ultimately save, their business," says Alan Fiano, cyber underwriter at Great American Insurance Group. "Cyber insurance coverages have been evolving to fit Main Street America companies, with options tailored to meet the needs of small to medium-sized businesses. Cyber insurance can provide these businesses an outlet to address the damages caused by cyber incidents."