Technology killed work-life balance - here's how to fix it | Insurance Business America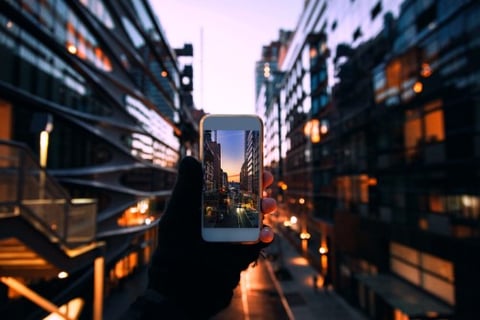 by Sabrina Son
Thanks to the ubiquity of mobile devices and the acceleration of networks, it's easier than ever before to stay connected to your job. It doesn't matter where you are or what time it is. All you need is an Internet or network connection, and voilà, all of those work-related emails are right in the palm of your hand.
While it's certainly advantageous for management — employees are always connected — technology has essentially killed work-life balance. According to GFI, 81% of workers check their email outside of regular work hours. This is terrible news for employees and, perhaps most importantly, their families.
Just imagine the parent who's barely listening to their son's story about what happened that day at school because they're checking that awesome email their boss sent at 8:52 p.m. on a Tuesday night.
In order for your employees to be most productive, they need to be well-rested. They need to have downtime where they're not thinking about work at all. Our Employee Retention Report found that:
A positive work-life balance equals a 12% lower chance of attrition.
Consider the following tips to improve work-life balance at your organization, which will, in turn, improve your employee retention:
1. Respect after-hours
If your organization operates on a standard 9-to-5, then it's high time you start practicing what you preach. Stop sending your employees emails in the middle of the night and expecting prompt responses.
From time to time, you'll most likely have to break that rule — and that's fine. Sometimes, work calls for all hands on deck, long into the night. But for the most part, work can stop when employees leave the office. Let it.
2. Let your employees work remotely
One of the easiest ways to improve work-life balance is to allow your employees to work from any location they'd like. You don't have to allow them to work from home or from the road every single day. But allowing them to work remotely from time to time will almost assuredly improve work-life balance.
3. Let your employees work flexibly
You can also improve your employees' work-life balances by allowing them to work flexibly. Some workers are night owls, and they might be considerably more productive working 1 p.m. to 9 p.m. Other folks might prefer to work four 10-hour days instead of five 8-hour days.
So long as your employees are getting their work done on time — and they don't miss any important meetings — does it really matter when they work?
4. Encourage employees to exercise during the day
Countless studies have documented the relationship between exercise and productivity. According to the Harvard Business Review, exercise helps us learn faster, improves our memory, makes us more creative, and allows us to focus more intently on the task at hand, among other benefits.
Instead of forcing your employees to exercise before or after work, why not allow them (or even encourage them) to break a sweat during the day? As an added bonus, the quality of their work will improve.
5. Consider innovative perks
There are only so many hours in the day. When we're immersed in our work, it can be difficult to find the time to take care of our day-to-day chores.
You can improve work-life balance by offering your employees innovative perks. Some companies give their staff free amenities like day care, dry cleaning, and laundry services. Rather than having to tackle boring chores before or after work, employees at such organizations are able to reclaim their free time.
Successful organizations need to understand the importance of work-life balance and work hard toward ensuring their employees have enough downtime. Otherwise, they can expect to have a hard time retaining staff — which crushes the bottom line.
This article originally appeared on TINYpulse.