Everyone has a role to play in curtailing the opioid crisis – Chubb | Insurance Business America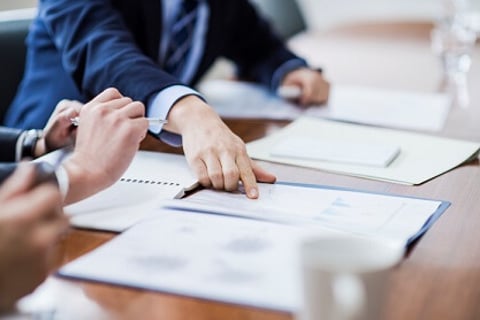 The United States is in the grips of an opioid epidemic. More than two million Americans have come to rely on or abuse prescription pain pills made from opium poppy or synthetic alternatives – and over 100 Americans die every day from overdoses.

In the past 25 years, the number of prescriptions for drugs like morphine, oxycodone and hydrocodone offered by doctors in the US increased from approximately 112 million in 1992 to around 236 million in 2016, according to a report by IMS Health. The epidemic, which shows no sign of curtailing, has been declared a public health emergency by President Trump.

"No-one has been left untouched by our nation's opioid crisis. Unfortunately, despite an increase in awareness, the crisis shows no signs of slowing," said Caroline Clouser, EVP, Chubb Healthcare. "In fact, the latest data from the Centers for Disease Control and Prevention (CDC) indicates that 2016 was the worst year on record for drug overdoses, with two-thirds of the 63,600 lives lost due to overdoses stemming from opioids.

How are your wholesale brokers and MGAs performing? Take our Producers on Wholesale Partners survey!

"With so many lives impacted by opioids, everyone has a role to play in curtailing the crisis and insurance carriers and their healthcare provider partners are no exception. At Chubb, we're committed to working with hospitals and healthcare organizations to provide not only the insurance products they need, but also a range of risk mitigation and management services."

The opioid problem has intensified the risk landscape for healthcare providers in the US, and has forced risk managers to wear more hats than ever before. Greater public awareness of the problem has led to heightened risk of professional liability and medical malpractice claims.

"The three most common professional liability exposures are: failure to properly monitor a patient, failure to properly follow guidelines and protocols, and wrongful death. The key to understanding such exposures is first examining their root cause," according to Clouser.

"In today's value-based healthcare environment, pain management is a key component of patient satisfaction scores, the latter of which are directly tied to provider reimbursement rates," she told Insurance Business. "As a result, providers must develop an opioid prescription risk management plan that strikes a balance between providing patients with access to the pain management drugs they need, and prescription practices that over-rely on opioids. In the event a patient is harmed or injured as a result of a provider's prescription practices, they can be held liable."

Chubb partners with its healthcare clients to assist them through the pressures of the opioid epidemic and reduce associated exposures. The global insurer has developed a six-part plan with recommendations and guidelines on how to build an opioid prescription risk management program. The plan suggests:

Designating a clinical leader responsible for the oversight of pain management and safe opioid prescribing across an organization.
Developing level-specific recommendations for educating clinicians about safe opioid use.
Sharing guidelines for safe opioid prescribing and dosing for post-operative and chronic pain.
Establishing criteria for screening and assessing patients for addiction exposure based on diagnosis, planned treatment and risk for respiratory depression upon admission.
Providing resources for patient education on safe opioid treatment, including risks, side effects, potential for sedation, the danger of polypharmacy, and safe storage and disposal at home.
Instituting protocols for handling patients with drug-seeking behavior who are present in the emergency department, including how to assess red flags that could signal misuse.

"In addition, we offer a number of other risk management services to bolster client risk management programs, including on-site risk management consultations and focused assessments, customized in-service education programs, and telephone consultations," Clouser added. "We recognize the pressure that risk managers and their teams are facing, and we partner with them to help them navigate these changing times and stay on top of industry trends."


Related stories:
Chubb goes 'above and beyond' with disaster response
Chubb appoints new SVP for major accounts property