How a Golden Rule helped one insurance leader with his brand | Insurance Business America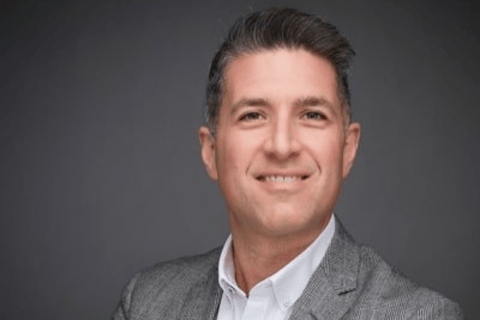 The Golden Rule is a well-sung ethical principle that echoes across cultures and religions: treat others as you want to be treated. For James Riviezzo (pictured), this Golden Rule has served well throughout his 25 years in the financial services sector.
"People recognize when you're being talked down to or not treated as an equal. I've just always tried to institute that Golden Rule in how I've worked with clients," shared Riviezzo, executive vice president of growth and partnerships for Briza, a Toronto-based tech start-up that built the first unified API for small-business commercial insurance in the United States.
"My journey has spanned both the brokerage side of the industry and the carrier side. Now I'm on a new and unique journey in the world of technology as a start-up that serves carriers and brokerages," Riviezzo said.
The EVP, who began his insurance career as a broker with Marsh, is among a panel of insurance leaders speaking today on the importance of personal branding at the Women in Insurance summit in New York. Reflecting on his own personal brand with Insurance Business, Riviezzo embraces the Golden Rule in building client relationships and trust.
"Brokers are very close to the client and need to earn trust. Earning someone's trust is never something you should assume. Trust is earned over time when you demonstrate integrity and transparency," he added.
As part of Briza's senior leadership team, Riviezzo owns the full customer lifecycle for Briza's carrier, brokerage, and technology partners, championing customers in decision-making across the organization. Before joining Briza in 2020, he spent over six years at AIG as director of the firm's US client engagement practice.
"I've worked hard throughout my career to be accessible to my teammates, colleagues, customers, and clients. I try to provide an overabundance of transparency and honesty in my work. Hopefully, when you put that into the marketplace, that is reciprocated back to you," he said.
For Riviezzo, transparency goes a long way in helping promote that trust and fostering a healthy exchange between broker and client.
"I always think about how I like to be sold to – through very consultative, trusting, long-term relationships with people I have done business with outside of the industry," he shared with Insurance Business.
"It's because I've had a good experience that I become a repeat customer, and a lot of that experience is tied to someone treating me the way I would want to be treated."
Building a brand as an insurance professional takes not just years of hard work but also guidance from those who have seen and done more. Mentorship is key to getting to unlocking new opportunities, learning experiences, and networks.
"I've benefited from several mentors throughout my career who were exceedingly generous with their time and candid feedback about things I did well, things I could have improved upon, and opportunities that might have been outside my scope or purview," Riviezzo reflected.
With more experience under his belt, Riviezzo serves as a mentor for early-career professionals – a role that he said he continues to grow in and finds more valuable over time.
"I think a good mentor can often put things into perspective. A lot of life is like going to an art museum. Sometimes we stand too close to the art and need to take a quick step back to get the full picture and truly appreciate the artist's intent. Mentors have that ability," explained Riviezzo.
"Conversely, because I've been the recipient of strong mentorship, I've felt a strong desire to give that back and provide the next generation with the proper guidance and support to be successful."
He observed a certain amount of "undue stress" among younger professionals, who may feel pressured to raise their profile quickly to distinguish themselves in a competitive market. But Riviezzo counsels patience for the next generation of insurance leaders.
"It takes years, sometimes decades, to fully mature and develop a personal brand. It's not something that comes from a box, that you can add water to and stir, and is instantaneous," he noted.
"A personal brand comes after partners, customers, clients, colleagues, and friends see a repeated pattern of positive behavior that emanates from your work and the way you interact with others."