How insurance professionals can get out of their comfort zones and take risks | Insurance Business America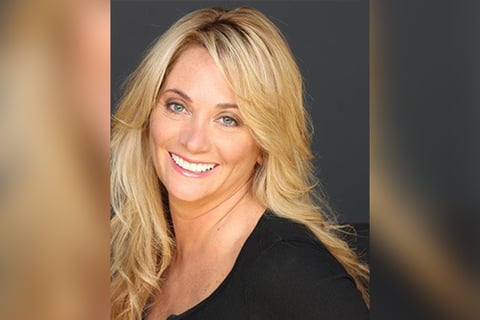 Staying in your comfort zone might be … well, comfortable, but moving onwards and upwards or trying something new in your career can open doors you never expected. During Insurance Business America's Women in Insurance virtual event in New York, a group of leaders will take the stage to discuss, "Taking a Risk – How do you Further Your Career?"
One of the speakers taking part in the panel knows all about risk-taking and the payoffs it can have for your career in the insurance industry.
"I absolutely love a challenge, and I think that constantly learning and evolving is so important in your career [because] it helps you get to the next level," said Lisa-Ann Marchesi (pictured), vice president of property and casualty at NFP and one of the leaders involved in Insurance Business America's Women in Insurance virtual events in New York and Chicago in September 2020.
Marchesi explained that she has taken on many new opportunities that have helped her gain knowledge and experience in the insurance business. For example, when she worked at Travelers where she was specializing in construction, she took it upon herself to learn about the public entity space, which added another dimension to her expertise as an insurance leader.
Standing out amid the coronavirus pandemic, when many people are continuing to work from home, can nonetheless prove to be challenging. However, Marchesi has a few tips on how insurance professionals can put themselves in the spotlight during this time, namely by taking advantage of social media and virtual meetings to stay in front of colleagues, clients, and industry contacts.
"Social media has become a huge component to staying connected, as have virtual meetings," she noted, adding that after all, "The insurance business is such a relationship-based type of [industry]."
The NFP leader also recommends looking for opportunities to get more involved in your industry of focus. There are many benefits to doing so, according to Marchesi, who was appointed to the board of directors of the Women Builders Council (WBC) in 2018 and has been a long-time supporter of the American Cancer Society, the Michael J. Fox Foundation, and Share Cancer Support.
Speaking to the WBC involvement, Marchesi said, "I wanted very much to be a part of my industry that I was working in on the insurance side, so I got involved with clients and working with them, and I was appointed to the board of directors for the WBC … I think it's important to get involved in your industry, so being involved in associations or joining a board – wherever you feel that you can add value and different insight."
Not only has this involvement helped Marchesi gain a stronger foothold in her specialization, but she has also been able to 'pass it on' by providing mentorship and encouragement to other women working in her industry.
"It's given me an opportunity to share my experiences being a woman in a male-dominated industry," said Marchesi. "I think what's really important is that so many of us have not had a seat at the table, but this time, the tables are turned and I'm at the table, so it's given me an opportunity to show women that you can be a leader."
To learn more about taking risks and furthering your career, register for Women in Insurance Chicago on September 03 and New York on September 09.