Shelley Landry shares her path to success | Insurance Business America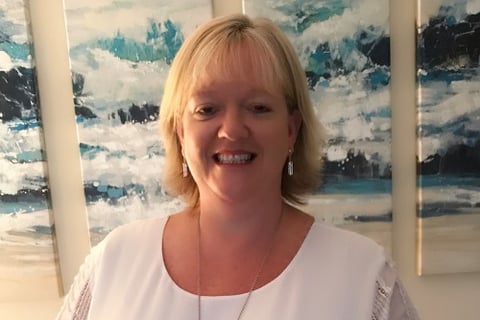 "You are the product of your own effort. If you're prepared to put time into your career, your options are limitless," said Shelley Landry, VP, Eastern Canada Operations at Crawford & Company. "It's a fantastic career choice for women," she added.
Crawford has a high proportion of women in senior leadership positions, which Landry believes is a key factor in the firm's success.
"Crawford is the best company I've worked for in terms of gender balance in the senior roles," she said. Although Landry has seen huge strides in gender diversity throughout the insurance industry during the past 10 years, she did face prejudice as a working mother in the past.
"It was a huge challenge early in my career," she said. "Once I even left a job because I was asked when I'll be ready to make my employer my priority.
"We are seeing more and more women in senior positions now but there can still be challenges in some parts of the business as others sometimes have a different perception of what a woman's place should be," she added.
Landry has been in the insurance industry for 23 years, after making the leap from her previous career as a teacher. Within a year of completing her CIP courses and starting her new career, Landry was promoted to team leader at RSA Insurance Group in Nova Scotia where she spent nine years before trying her hand at reinsurance. In 2012, she made the move to Crawford, to work as director of operations for the Atlantic region, based in Dartford, NS, and she was just promoted to her current role in April this year. Now based in Crawford's Montreal office, Landry supports the company's client-focused culture across all the Atlantic provinces and Quebec.
As a former teacher, Landry still has a passion for sharing her knowledge by coaching and mentoring junior employees at Crawford. She also teaches courses through the Insurance Institute of Canada.
"I think mentoring is hugely important, whether that mentoring is male to female or female to female, it's always beneficial to learn from someone who has experienced some of the challenges and issues that you are facing," she said. In fact, Landry was mentored herself by Crawford's COO for claims & medical management – Broadspire, based in the U.S.
Landry's advice to young women starting out in the insurance industry: "Being open minded and willing to push yourself outside of your comfort zone will open up many more opportunities."