Insurance Business America issue 3.03 | Insurance Business America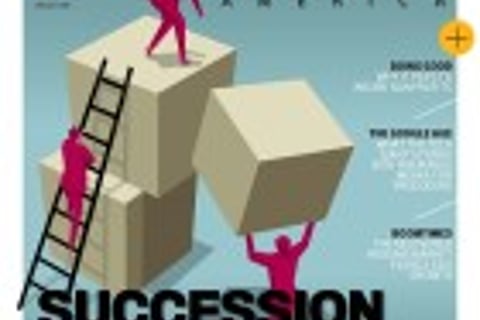 COVER: Planning for the future
It's no secret that the insurance industry is aging: the typical independent agency owner turned 53 years old in 2012, while employees hovered around age 48, a recent
Marshberry
study revealed. That's not necessarily a problem—especially given similar aging trends among policyholders—but it could become one if agency owners don't plan for the future. A good succession plan, however, can help ensure your agency endures for the long haul.
OTHER FEATURES:
The Google Factor
The multinational company's March entry into the insurance industry has profound implications for the future of independent insurance agents in an increasingly automated world.
Roadblocks on the path to private flood insurance
Three industry representatives and US politicians speak out on what it will take to create a dynamic private flood insurance market outside the NFIP.
Global Thinking
Michael Kerner, CEO of general insurance for Zurich Insurance Group, talks about preparing for the unexpected, and taking insurance solutions to more customers than ever before.
Time to tackle the cat-prop market
Small to medium-sized brokers have a great opportunity to develop a niche in oncoming soft market, with the help of specialty insurance players.
Purpose before profit
Insuring non-profits and other organizations that help people can be a rewarding endeavor – but it's not without its own set of challenges.
The perfect pairing
When Malena Farrell of Cedar Risk Management found a way to marry her passion for insurance with her love of craft beer, she knew she'd found the perfect career.