Climbing to the top | Insurance Business America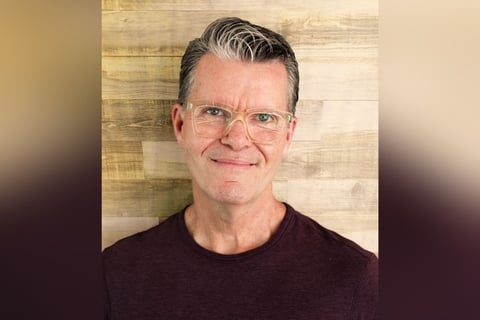 The Liberty Company Insurance Brokers has more than 30 years of industry expertise, a breadth of available resources and a notable footprint with more than 20 offices across California, Pennsylvania, Florida, Georgia, New York and New Jersey. Liberty is currently pushing $65 million to $70 million in revenue, and with full-fledged corporate departments such as IT, accounting, human resources, employee benefits and marketing, the brokerage is able to clear a path for staff and partners to facilitate successful growth.
A key aspect that employees value about the company is its connectivity. CEO Bill Johnson and president Jerry Pickett were friends prior to founding Liberty, and they hoped to develop a company culture that emulates that same spirit of friendship.
"The biggest challenge we had during the pandemic was our staff didn't get to see each other," Pickett says. "We had to be very deliberate about making those connections happen."
To do that, the brokerage hosted virtual cocktail hours, concerts and other digital events with leadership so employees across the country could stay in touch.
"We were very intentional about keeping the team together even though that wasn't a physical possibility," Pickett says. "Liberty is a culture that happens to function as a business. We have a very family-oriented, social environment."
Liberty puts a big emphasis on community, happiness and wellness, all of which have improved over the last year and a half as the pandemic prompted the evolution of innovative support programs. Liberty has a chief wellness officer who provides one-on-one counseling for team members and holds meetings such as dream circles, where groups get together monthly to discuss what their dream life might look like outside of insurance.
While the pandemic heightened stress levels and increased challenges, both personally and professionally, Liberty's unique well-ness programs have given employees help navigating these tough times. Pickett says Liberty plans to continue offering a high level of support on those fronts.
Refining a culture that prioritizes openness and mental well-being has allowed Liberty to grow organically. Productivity levels increase when a company can keep its staff content and connected, Pickett points out. Having a supportive culture not only helps with employee retention and attracting new talent, but it also makes Liberty more appealing to potential partners.
"As a company, we embrace change – that's how we improve and grow," Pickett says. "Our growth in the last three years makes us the fastest-growing privately held insurance broker in the country, and we don't see any sign of that slowing down."
Part of that growth has also been due to M&As – Liberty used progressive technological strategies to successfully facilitate multiple transactions during 2020. Recent acquisitions include the Budde Agency in Amityville, New York, and the Browning Agency in Hastings, Florida.

"We can take that volume and put it in our MGA now that we have that expertise in-house," Pickett explains. "We can not only expand and scale, but we can also begin to offer service to sub-brokers as well."
Liberty hopes to continue expanding into niche segments using a business model that prioritizes taking a holistic approach with employees, partners and clients.
"We have a mission called 'promoting peace of mind with great care,' and it really resonates with people," Pickett says.
Liberty's business development unit also runs various campaigns to identify clients in a particular niche business, producers they want to recruit and agencies around the country to form partnerships with.
"We're not private-equity-based," Pickett says. "We will continue to be controlled in a private way, and it's a wonderful environment to be in and share with others."