Commercial umbrella insurance – a brief introductory guide | Insurance Business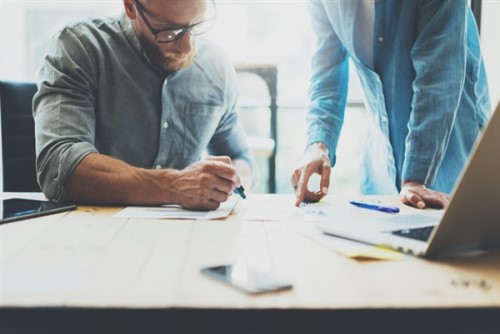 Business owners can never know exactly how much liability insurance coverage they're going to need in order to cover unexpected costs and damages. This can be a serious cause of anxiety, especially in this day in age, with the US plaintiffs bar clawing after higher and higher litigation settlements. However, there is an extra safety blanket that businesses can purchase to gain an additional level of financial security. This is called commercial umbrella insurance.
What is a commercial umbrella insurance policy?
This insurance policy provides commercial insureds with an extra layer of liability coverage on top of the specific amount written in a basic policy issued by a primary insurer. Simply put, it protects commercial insureds against ruinous claims that go beyond the liability limits stated in basic general liability, business auto liability, and other commercial liability coverages.
Commercial umbrella insurance really comes in useful if a business finds itself at the center of a liability lawsuit. If a customer gets injured on a business's premises and sues the business for $2 million, but the company only has $1.5 million in liability coverage, this is when the umbrella policy could essentially make up the $500,000 shortfall.
When does commercial umbrella insurance kick in?
A little bit of extra coverage sounds great, right? But it's important for policyholders to know that a commercial umbrella policy only covers certain areas – primarily: general liability insurance employer's liability insurance, workers' compensation and commercial auto liability. Once purchased, it can only be applied to a claim if an insured has the appropriate underlying policy and if that underlying policy's limits have been reached.
How much does a commercial umbrella policy cost?
Surprise, surprise – the cost of commercial umbrella insurance policies vary depending on the type of industry, the size of the business, and so on. As Insureon explains on its website: "Industries with higher general liability insurance exposures (e.g., third-party property damage and bodily injuries) tend to experience higher commercial umbrella costs. For many businesses, the cost of commercial umbrella Insurance is still very affordable, especially when you consider the coverage it provides […] purchasing a commercial umbrella policy can be less expensive than raising the limits on your individual underlying policies. If a contract requires you to have higher liability limits, you may end up saving money by going with a commercial umbrella policy."
Which insurance companies offer commercial umbrella coverage?
Many primary carriers that offer business liability coverages also offer umbrella solutions. Here are a few examples for large, medium and small-sized businesses:
- Chubb offers an umbrella and excess casualty insurance for businesses of all sizes, with a limit of up to $50 million for larger businesses. The global insurer also offers specialty umbrella policies for the energy and construction industry, with policy limits up to $25million.
- Liberty Mutual offers a commercial umbrella policy with a limit of up to $35 million over a policyholder's existing liability coverage and up to $25 million over another carrier's primary liability policies.
- Travelers offers commercial umbrella coverage, primarily geared towards small businesses, with limits beginning at $1 million and going up to $10 million, depending on eligibility requirements.
Coverage gaps
Commercial umbrella policies not only provide additional financial protection, but they can also fill in coverage gaps. As small business insurer Coverwallet explains: "An umbrella liability policy also covers a broader scope of liabilities that may fall into a gap. This can include a variety of legal fees and costs related to issues such as libel and slander. These forms of coverage may differ depending on the specific policy you decide to go with."