Rideshare insurance – everything you need to know | Insurance Business America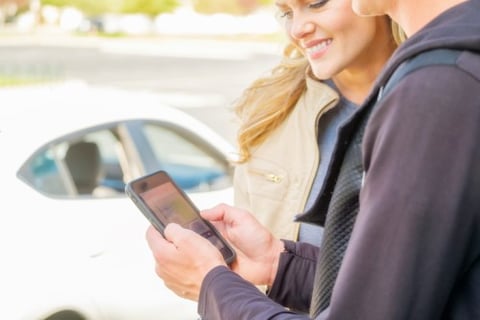 Rideshare insurance is a growing product in today's sharing and on-demand economy. As consumers turn to ridesharing firms like Uber and Lyft for their urban transportation needs, more and more drivers are tapping into the business – and they need specific ridesharing insurance to protect themselves.
The coverage fits in the gray area between a personal auto insurance policy and a full-blown commercial auto insurance policy. Most personal auto policies typically will not cover any commercial activity, including waiting for, going to pick up, and transporting a rider. Meanwhile, a full commercial insurance policy is perhaps a little overboard and often too expensive for the average part-time rideshare driver.
Interested in learning more about rideshare and sharing economies? Attend Emerging Risks & Innovation on May 14 to learn more about insurance best practices.
Rideshare insurance policies are generally more affordable than their commercial counterparts. They're offered by many carriers as personal plans that cover drivers during between-trip accidents, for example when they're waiting for a pick-up request. Major transportation network companies (TNCs) tend to offer commercial auto insurance, but they don't provide coverage at all times.
Period one, period two, and period three
Companies like Uber and Lyft will only provide commercial auto insurance coverage for certain periods. They will cover drivers once they have accepted a trip and are on their way to the passenger (period two), and they will cover drivers once they're with and are transporting the passenger (period three). They do not, however, grant full coverage for drivers when they have their ridesharing app turned on but haven't yet received a pick-up request (period one).
Period one is also known as the insurance gap period, because drivers tend to be covered at much lower limits and often have no collision coverage under the TNCs' commercial auto policies at this time. This is a period in which personal auto insurers don't want to provide coverage either, because the driver has turned on a ridesharing app with the intention of carrying out a commercial activity.
How much does rideshare insurance cost?
Rideshare insurance is typically cheaper than commercial auto insurance and slightly more expensive than a personal auto policy. The actual price will depend on several factors, such as driving experience, age of driver, past infractions and so on.
Who offers rideshare insurance?
These days, lots of the major auto insurance names in the US offer rideshare insurance coverage. Some of them, like Farmers Insurance, only cover period one as an endorsement or rider to their personal auto policies, whereas others, like GEICO, are offering coverage for the full ride. Some policies are hybrid in that they cover ridesharing and personal use, so there's no need for the driver to purchase both policies.
Some of the household insurance names that provide some type of rideshare insurance include:
GEICO
USAA
Farmers
Erie
Esurance
Progressive
What are the insurers saying about rideshare insurance?
Upon announcing Allstate would provide commercial auto insurance coverage to Uber, executive vice-president Tom Troy said: "Personal transportation preferences are evolving, with consumers using a mix of options from owning vehicles to ridesharing. We understand the increasing need for commercial insurance solutions for drivers who provide rideshare services with their personal vehicles and for the transportation network companies they partner with."
Esurance vice-president of product Eric Madia has commented: "Ridesharing companies have grown in popularity, especially in California, which has the most rideshare drivers in the country. Recent ridesharing trends are one way that we're seeing our transportation system evolve, and, at Esurance, we're creating products that meet the demands of today's modern consumer, ensuring they're optimally protected."
Uber and Lyft insurance turns to captives
With many insurance companies yet to fully embrace the idea of ridesharing, Uber and Lyft have embarked on self-insurance quests through the use of captive insurance companies.
In announcing its initial public offering in 2019, Uber revealed in regulatory filings that it uses a combination of third-party insurance and self-insurance to protect against risks related to its ridesharing business. The filings showed Uber's insurance reserves totaled $2.94 billion at the end of 2018, up from $2.0 billion at the end of 2017. By the end of 2016, the company's insurance reserves totaled $712 million.
Meanwhile, Lyft had set aside $863.7 million in its captive insurance subsidiary at the end of 2018, compared to $360.9 million in 2017, the company revealed in a public offering document.