What is kidnap and ransom insurance? | Insurance Business America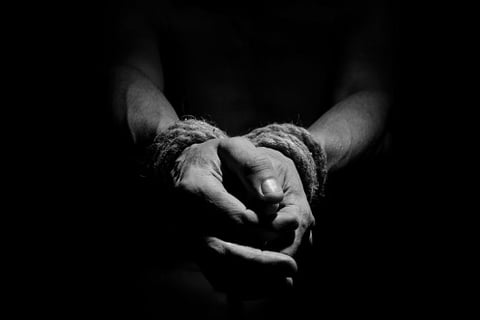 Kidnap and ransom insurance is a specialty crime coverage that protects against financial losses that arise when an insured is threatened with kidnap, extortion or illegal detention domestically or abroad.
Insurance brokerage HUB International reports there are about 15,000 kidnap and ransom incidents around the world every year, leading to about half a billion American dollars in ransoms paid to criminals and their causes.
The brokerage states: "If your executives and employees travel internationally (or even within your own borders), they may be at risk. And if an event occurs, the costs to your organization could be significant — even if no ransom is paid. To ensure that your executives, key people or their loved ones are safely returned, a strategic kidnap and ransom insurance solution is essential."
What perils does a kidnap and ransom policy cover?
Kidnap and ransom insurance policies typically include the following features and benefits:
The reimbursement of financial losses associated with a kidnap for ransom, extortion, illegal detention, hostage situations and hijacking incidents – both domestically and abroad
Risk mitigation and security strategies for individuals and corporations
For international risks, most policies will include safe travel advice and training
Some insurance carriers also offer insurance coverage extensions like:
Emergency evacuation or repatriation
Business interruption
Child abduction
Tiger kidnapping and disappearance
Cyber extortion business interruption
Product recall expenses
Insureds are advised to consult with their brokers to determine their risk profile and exactly what coverages they might need.
Who typically buys kidnap and ransom insurance?
Kidnap and ransom policies are typically purchased by organizations, especially those with global geographic footprints. Hospitals are also likely purchasing candidates as they face the risk that someone might abduct a patient or abduct a child without having custody. Businesses of all sizes can use kidnap and ransom as an effective risk management tool. For example, if a small business owner were to be involved in an armed hostage situation, the policy would provide protection for certain losses stemming from that situation.
Individuals also purchase kidnap and ransom policies, especially those who might be deemed at high risk of kidnapping or extortion, most notably those with a high net-worth or a celebrity / well-known profile. But once again, nobody is immune to this risk. In recent years, there has been a shift in criminal activity towards what travel security experts call "express kidnapping". This is when non-executive employees, solo travelers and individuals are kidnapped in high-frequency in return for lower ransoms.
Coverage for domestic and international risks
Most kidnap and ransom policies will cover both domestic and international risks. While most insureds think of international risks, such as abduction while traveling for business in a politically-fraught country, the exposure is just as real at home. To explain further, Burns & Wilcox shared the following example of how the coverage might kick-in domestically on their website:
A female employee felt unsafe in her Michigan-based workplace because her ex-husband made threats to her. The Michigan company had a kidnap and ransom policy that paid for an in-office security team to protect the woman's entire workplace from her ex-husband, ensuring her and her co-workers' safety should an incident occur.
Which countries around the world are considered the highest risk?
Some locations considered by many as being high-risk include:
Nigeria
Mexico
India
Venezuela
Colombia
Haiti
Afghanistan
Syria
Libya
That being said, insurers are keen to stress that incidents can happen at any time, in any situation and in any jurisdiction. This is not a risk neatly defined by boundaries.
How do crisis consultants help with kidnap and ransom situations?
Lots of kidnap and ransom insurance policies come with the guarantee of a crisis consultant, who will guide the insured through a situation and mitigate potential losses. For example, the crisis consultant will work with an organization's internal crisis management team (if they have one) to prepare the organization for any possible eventualities of an event.
An AIG advisory explains: "This will include advice on issues such as financial strategy, communications, the handling of threats, family management, liaison with the media, law enforcement, and other stakeholders, and practical considerations around ransom collection, delivery and payment, and the victim's release. Consultants are there to act as advisers. All decisions, ultimately, rest with the client."