The race is on for better telematics-based scoring models | Insurance Business America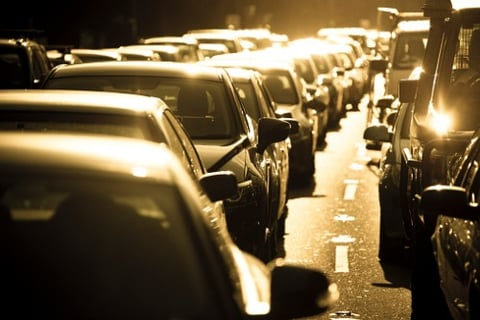 If there's an "evolving arms race," as Adam Hudson puts it, in the telematics sector, then consider LexisNexis's new Drive Metrics scoring model the latest salvo in the war.
"Insurers are always looking for the latest way that they can offer a better rate of insurance to the consumer," said Hudson, vice-president and general manager, connected car, at LexisNexis Risk Solutions. "Usage and driving behavior is a way that really speaks to the risk the driver brings to the vehicle."
Launched in April, the new scoring model -- designed to flow seamlessly into insurers' existing auto insurance ratings programs - leverages analytics applied to driving behavior data.
The resulting scores can help carriers deliver a more accurate risk assessment of driving behavior data, both at point of quote and renewal. Most importantly, Hudson said, it helps carriers with no prior experience with telematics to quickly leverage a large volume of driving behavior data accrued from more than 29 billion driving miles and hundreds of thousands of recorded claims.
"Usage-based insurance is not really a new topic," Hudson said. "I mean, if you think about it, it's probably two decades old at this point. But there are always new ways to learn and leverage the data that speaks about driving behavior."
It wasn't that long ago when the use of large-scale telematics programs by auto insurers was relatively rare – "I'm thinking only maybe five carriers in the market," Hudson said – and a larger number of carriers, though experimenting with the idea, really hadn't done much with it.
How times have changed. As the amount of available data on driving behaviors grows exponentially every year, more and more carriers have come on board, in turn generating more awareness and interest among consumers who like the idea of usage-based insurance and want policies that are more tailored to their specific driving habits.
More drivers signing up equals more data to work with, which equals more precision in how insurers calculate their scores, which equals policies that can be more competitively priced, which equals more drivers signing on. And on and on it goes.
"The amount of data that's available has increased significantly," Hudson said. "Part of that is because as carriers adopt more telematics programs, they themselves are generating more data, but it's also because we're getting more data from newer and more ubiquitous sources. Why it's exciting is because the market demand is there, but the availability of data has exploded and it's at a point where we're able to build new products and try new methods -- and we're seeing great uptake from carriers and positive responses from consumers."
The numbers seem to support that last point. According to LexisNexis's own research on usage-based insurance, 88% of drivers surveyed said they prefer auto insurance pricing based on their actual driving habits, and 71% of respondents agreed that using telematics and driving behavior data is among the fairest ways to set a price for the insurance if they perceive a benefit.
"Many consumers are looking to be part of these telematics programs," Hudson said. "That's important because, at the end of the day, you need the consumer to create the data. The consumer is effectively consenting to say 'Yes, I will create this data and make it available so that my insurance carrier, and possibly other insurance carriers, can offer me a better rate of insurance.'"
But while the increased use of telematics data by auto insurers may result in better rates for consumers, will that information also encourage them to adopt the better driving habits that might lower their rates ever further? That question isn't as easy to answer.
Last year, a study from the Malvern, Pa.-based Insurance Research Council, found that 80% of drivers change their driving behavior while participating in auto insurer-sponsored telematics programs, but not all of the changes were permanent.
After participating in a program, 42% of those drivers who made changes said they later drove "pretty much" the same way as before. Twenty-four per cent (24%) admitted to occasionally reverting to old driving habits while about 19% said they only rarely engaged in their old driving habits and only 15% said the changes made were permanent.
"These findings suggest that telematics programs play a beneficial role in promoting safe driving and reducing the frequency of auto accidents and their associated costs," said David Corum, vice-president of the IRC. "The findings also highlight an opportunity for insurers to find ways to help drivers make positive changes permanent."
Hudson agreed "the market is mixed" when it comes to determining whether behavior modification is truly something that is achievable, or more of a short-term aberration in a consumer's otherwise normal driving behavior.
But if information is power, then the increasing sophistication with which auto insurers are using telematics to determine driver behavior could in the future turn out to be a very powerful tool in the battle against unsafe driving.
"The score is a way of putting a single number, a single quantification around an array of different behaviors, both good and bad, that that consumer can display behind the wheel," he said. "That score can tell you objectively where you are in terms of how safe a driver you are."
"We now have the ability to break the score down and see what are the key factors that are really driving your score… it could be that you are hard braking excessively, or that you have too many miles where you are driving above the speed limit. At the end of the day, our role in the industry is to provide the toolkit to insurance carriers to utilize telematics data in a way that aligns with their strategy."