1 in 5 small businesses would allow medical cannabis at work: what it means for workers' comp | Insurance Business America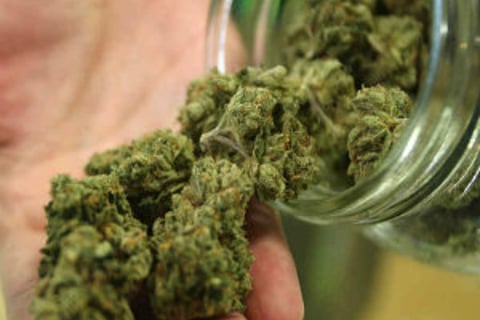 The nation's small business owners are still divided in their opinions on medical marijuana, but new poll results suggest that at least one in five are willing to allow the drug in the workplace with a doctor's note.
The survey, conducted by small business insurance specialist EMPLOYERS, raises questions about workplace safety and the role of workers' compensation coverage in an era of legalized cannabis use.
"We encourage all small businesses to maintain drug-free workplaces because employees who are under the influence of illicit substances, or misuse or abuse prescription drugs, can put themselves, other employees or customers at risk of injury or other harm," said Dr. Dwight Robertson, medical director for EMPLOYERS. "The most important step employers can take is to have a clearly documented workplace safety policy that specifically addresses drug use in the workplace."
Yet a full 42% of small businesses do not have a written policy regarding marijuana, and 81% of company owners say they are unconcerned about the issue – even though nearly one in 10 indicated that employees have shown up for work under the influence of a controlled substance like marijuana or narcotic painkillers.
The issue of medical marijuana in the workers' comp arena is approaching a crucial tipping point, and producers who haven't taken action on behalf of their clients could face severe consequences.
"It's definitely a concern—especially given these stories that tug at the heartstrings about seizures that can only be controlled by marijuana," said PRIUM Senior Vice President Mark Pew in an earlier interview. "The question is, should there be constraints around it, or should it just be locally legalized?"
Pew said that payers in general have not committed to providing coverage for medical marijuana treatment, and "water cooler talk" suggests many payers are at odds on how to proceed. Some have even failed to address the issue altogether. And that could be a problem if agents don't discuss the issues with employers up front—especially given the dissonance between state and federal law.
"Brokers may need to proactively bring up medical marijuana—whether the employer will accept it as a treatment option, how it will be controlled, and how the PBM will enforce formularies," Pew said. "At the moment it's not a strategic discussion, but it needs to be."
If producers don't take this first step of establishing consistent standards when it comes to medical marijuana, the employer could be left open to both federal lawsuits and workplace liabilities in which an employee using marijuana paid for by the employer injures themselves or another worker.
Pew believes society as a whole is on a "tipping point," with a slender majority perhaps in favor of allowing medical marijuana as a treatment option. As such, employers and their insurance agents need to make strategic decisions ahead of time to protect both their workers and themselves.
"Medical marijuana is a societal inevitability, and workers' comp professionals need to figure out how they'll deal with it," he said. "In many cases, the train has left the station and you'll either be riding the train or driving the train, or you're going to get run over by the train."