10 states with the most expensive car insurance rates in 2015 | Insurance Business America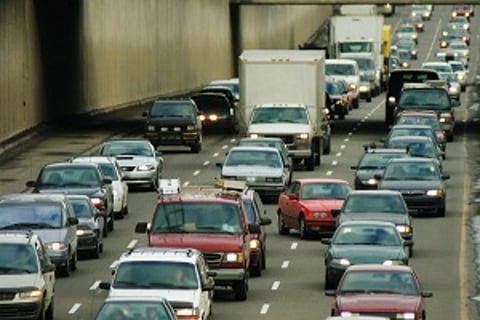 Listening to
GEICO
and Progressive tell it, consumers have a great deal of control over how much they pay for car insurance. And while remarketing auto business and tapping into a few discount programs may improve a customer's bottom line, the truth is that some factors have far more weight in determining monthly premium – where a customer lives, for instance.
According to a recently released analysis from Insure.com, US drivers paid an average $1,311 a year to insure one of the 20 best-selling vehicles in the US with the cheapest available plan. Michigan drivers, however, pay the highest rates for car insurance in the nation – $2,476, compared to $805 in Maine, where drivers pay the lowest rates.
This is the second year in a row Michigan drivers have topped the list of most expensive auto insurance rates by state; in fact, Insure.com notes that the Great Lakes State has occupied either the number one or number two spot for the past five years.
This is primarily due to the state's unusual no-fault auto insurance system, which requires drivers to carry auto insurance policies with unlimited medical benefits. Insurers pay medical claims up to $530,000 in Michigan, while the nonprofit Michigan Catastrophic Claim Association covers any additional costs.
Car owners are also required to pay an annual assessment to the association, which is currently $186 per vehicle.
Other states with expensive car insurance rates include Montana ($1,886); Washington, DC ($1,799); Louisiana ($1,774) and Florida ($1,742).
Researchers with Insure.com conducted the study by compiling rates from six large insurance carriers in 10 ZIP codes in every state. The rates were for a full-coverage policy for a 40-year-old man with a clean driving record and good credit. Vehicles included the 20 best-selling vehicles in the US, which represent roughly 40% of all vehicles sold. The models were rated on their "cheapest-to-insure trim level."
The 10 states with the highest car insurance rates include:
Michigan: $2,476
Montana: $1,886
Washington, D.C.: $1,799
Louisiana: $1,774
Florida: $1,742
West Virginia: $1,716
Connecticut: $1,690
Rhode Island: $1,656
California: $1,643
New Jersey: $1,595
On the opposite end of the spectrum were Maine ($805), Ohio ($843), Idaho ($877), Iowa ($886), and New Hampshire ($905).
Insure.com notes that its study differs from other state-by-state comparisons, such as the premium comparison by the National Association of Insurance Commissioners.
"The NAIC figures reflect the average amount that residents spend toward car insurance, regardless of the amount of coverage they purchase or type of car they insure," Insure.com said in its report.