3 things independents should watch for in 2015: NAPCO | Insurance Business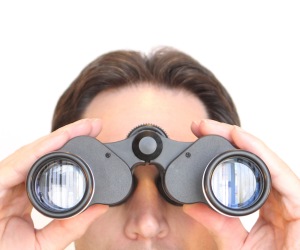 The property-catastrophe market has enjoyed a relatively calm year, with light hurricane activity and few natural disasters in 2014. Combined with an influx of new capital and downward pressure on pricing, the effect has been decreases of 5% to 20% for most property-cat accounts throughout the year, according to NAPCO's recently released Fall 2014 State of the Market report.
While NAPCO expects soft market conditions to continue into the new year, the group drew attention to several events and trends that may play a significant influence in the market.
Insurance Business America
spoke with NAPCO CEO David Pagoumian about three of these trends and how they specifically affect independent agents and brokers.
1. A capital-intensive year
According to the report, alternative reinsurance capital could command 50% or more of the global property-cat market limit, causing carriers to reduce prices for most accounts in order to attract new business.
NAPCO notes that underwriters are still attempting to "hold the line" on renewal business, however.
For independents, the message is to stay on top of new, capital-backed players in the market and assess whether now is the right time to move to a different carrier.
"Most insureds have a list of retail brokers who have reached out to them, so the ones who actually earn the trust and goodwill of customers have to be on alert and not get too complacent," Pagoumian said. "When the market changes like this, you have pay attention to which carriers are looking to play—maybe do some window shopping to get a feel for what's out there."
The NAPCO report does stress that "based on previous pricing history, re-marketing programs may not always achieve significant cost savings and may not be a prudent long-term strategy."
2. The increase in terrorism concern
The growing influence and spread of the Islamic State of Iraq and Syria (ISIS) has raised questions about the industry's ability to insure against terror. Coupled with the uncertainty over the future of the federal Terrorism Risk Insurance program, NAPCO advises insurance professionals to review clients' lending requirements.
"Insurers have been including endorsements on contracts that extend into 2015 stipulating that policyholders lose terrorism coverage if TRIA is not reauthorized or is dramatically altered," NAPCO said. "If the program is extended, premiums will be prorated. With this in mind, insureds may want to consider standalone coverage when possible."
Pagoumian stressed that there is enough capital in the market to provide terrorism insurance for those who want it, even in the event Congress does not renew the federal backstop. Pricing, however, will certainly increase.
3. The spread of the Ebola virus
Continued concern over the spread of the Ebola virus, particularly after the deaths of two patients in the US, has driven the development of new products and exclusions.
Most business interruption policies are not designed to respond to an Ebola-like situation, in which property is not damaged. However, given the limited spread or the virus thus far, Pagoumian says the underwriting community "doesn't have concerns over a business interruption claim being filed without proof of physical loss."
As for the new products entering the market?
"Our industry is a little bit paranoid. It's really hard to quantify what's going to happen," Pagoumian said. "I think insurance companies are doing some risk assessment internally, and that coming out with these new products is a great sign that our industry is able to handle consumer concerns very swiftly."