42% of Americans can't explain this simple health insurance term | Insurance Business America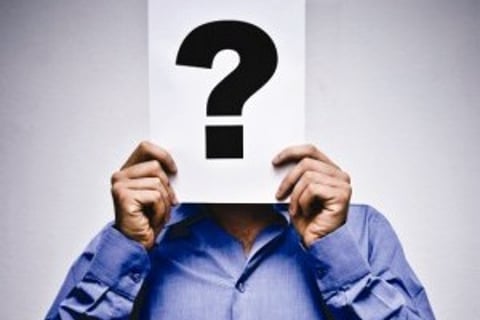 The second Affordable Care Act open enrollment season is finished, but many Americans are still woefully ignorant when it comes to healthcare. Roughly 42% of Americans—including those with earnings near the federal poverty line, who stand to gain the most from health reform—are unable to explain what a deductible is.
Another 62% don't understand the difference between an HMO and a PPO, and a full 37% of people are unaware there is a penalty for not having health insurance.
Those are the findings from a study performed by researchers at the USC Schaeffer Center for Health Policy and Economics and the USC Dornisife Center for Economic and Social Research.
"The results are worrisome because the success of the Affordable Care Act hinges on competition among insurers lowering premiums and increasing the quality of coverage," said lead author Silvia Helena Barcellos. "This only happens when people know what they're choosing. There is no incentive for insurers to offer their best plans if people are not making informed decisions when choosing among these plans."
The lack of knowledge is not to be blamed on the insurance community, however, says Bankrate.com analyst Doug Whiteman.
"There is a big push to get the world out to demographics like lower income people, but they can be very difficult to reach. These are people working more than one job, who are looking after their families," Whiteman said. "They are very busy people who don't have time to watch TV or pay attention to the news."
Whiteman added that much of the lack of awareness is also likely self-imposed. According to a recent Bankrate survey, 17% of Americans who are planning on remaining uninsured past the March deadline are doing so primarily due to their opposition to the Affordable Care Act.
"That is a staggeringly high percentage," he said.
The Bankrate survey also concluded that up to one-third of uninsured Americans plan to remain without health coverage despite the looming deadline. While Whiteman said he is hopeful some of these individuals will "wake up" in the coming days, he is still shocked and worried over the number.
Already, lack of signups from young and healthy Americans—coupled with little information on enrollees in general—is causing health insurers immense difficulty in assessing rates for 2015 plans.
"Are [rate increases] going to be double-digit, and are we going to get beat up because of the double digit, or are we going to just have to pull out of the program? Those questions can't be answered until we see the population we have today," said Aetna CEO Mark Bertolini.
You may also enjoy:
"Deadline? What deadline?"
"The states pushing for an Obamacare extension"
"3 tips for breaking into the HSA market"