84% of Americans are missing out on auto insurance discounts: Report | Insurance Business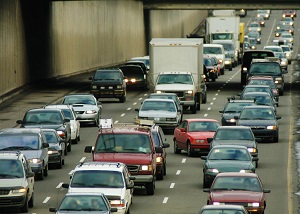 American auto insurance has been commoditized to the point that price rules all. Yet, a new study reveals the vast majority of consumers aren't taking advantage of all the discounts auto carriers can offer them.
According to a report from insuranceQuotes.com, just 16% of Americans have asked their auto insurance carrier for common discounts like low mileage, marriage, occupational, good student and defensive driver discounts.
These discounts can result in substantial savings, and advising customers on how to take advantage of them could be an opportunity for personal lines insurance agents to gain a foothold in the crowded car insurance field.
Some key findings from the study include:
-- Someone who drives 5,000 miles annually pays an average of 8% less than someone who drives 15,000 miles each year. The average savings is highest in California (25%), followed by Washington, D.C. and Alaska (both 11%). The only state that doesn't reward drivers for logging fewer miles is North Carolina.
-- Insurance companies also charge less to married people, but only 13% of Americans have let their insurance carrier know that they tied the knot. The savings is greatest for young adults (a married 20-year-old pays 21% less than a single 20-year-old). The gap narrows to 7% at age 25 and around 2% after age 30.
-- Certain occupations (e.g., teachers, nurses and accountants) are viewed as safer drivers and qualify for discounts from many insurance companies. But again, few Americans are asking for this discount (just 8% have done so).
-- All of the 10 largest car insurers give good student discounts, yet just 21% of millennials and 20% of the overall population have asked for one of these. The percentages are similar for defensive driving courses.
"These discounts can add up to hundreds of dollars per year, and in many cases, they reward people for things they were already doing," said Laura Adams, senior analyst for insuranceQuotes.com. "I encourage everyone to be proactive and seek potential discounts at least once a year; it should only take a few minutes."