A $100 million insurance market just opened up in the US | Insurance Business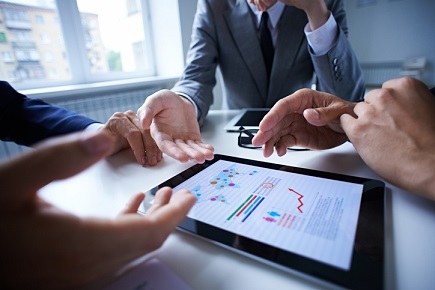 Rhode Island has authorized America's first dedicated run-off carrier, meaning insurers can now buy policies for lines of business internally or externally reorganized without the entire company being affected.
In other words, if an insurer decides to sell a line of business, get out of a market, acquire a line of business with losses or isolate losses within the company, it can insure itself for the claims it may shoulder responsibility for in the future without creating new subsidiaries.
Under Rhode Island's Regulation 68, insurance companies from around America now have access to a risk transfer previously only available in Europe with the market of dedicated run-off carriers expected to reach $100 million.
ProTucket Insurance Company has become the first entrant into the dedicated run-off carrier market - one the corporation says it hopes will become standard practice.
Artur Niemczewski, CEO of Pro Global Insurance, ProTucket's owner, explained how the business, projected as highly lucrative, works.
"The novelty of this approach in Europe is that there are three mechanisms for insurance companies to move past liabilities but in the US, fewer options existed. If they no longer wished to stay in a line of business, they would seek reinsurance cover, for example from
Berkshire Hathaway
, or they would have to sell on a complete entity," he explained.
Want the latest insurance industry news first? Sign up for our completely free newsletter service now.
"The third mechanism available in Europe is where you can isolate a specific line of business with a live company and transfer out that specific line of business to a third party from the existing insurance company, thereby, continuing to write other lines of business.
"For the first time, the state of Rhode Island has introduced legislation which allows for the exact same mechanisms as in Europe - isolating lines of business for full use of books and transferring them out to a third party."
ProTucket will largely cover construction defects or medical malpractice, Niemczewski said. But who are those third-parties? They're described as protective cells where the lines of business can live and get coverage in isolation, within the original company.
"The protected cell, which is not unique to Rhode Island, allows you to keep that book of business as an isolated book of business without having to set up a separate company," Pro Global's American managing director, Mory Katz, explained. "If company A has a book of losses that they want to move out of a statutory insurance company into a different insurance company, you would open up a protected cell just for those losses.
"You could have transfers from three different companies, but you wouldn't want to mix them together. So you'd set up three different cells. Then they're regulated and accounted for on an individual basis almost as if they were individual companies - but they all work within the same company and the same capital."
Related stories:
Illinois National Insurance Company to pay $48 million in defense costs
Look "long term" for oil and gas coverage: Energy Broker