Accredited announces new program underwriting partnerships | Insurance Business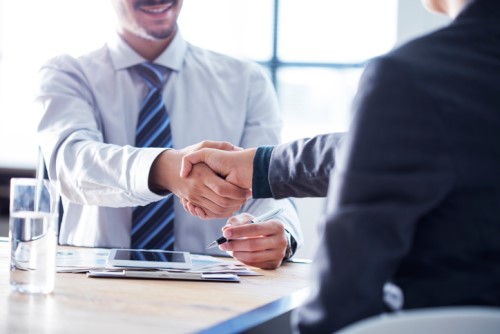 Randall & Quilter Holdings (R&Q) has announced that its wholly owned subsidiaries, Accredited Surety and Casualty Company (Accredited US) and Accredited Insurance (Europe) Limited (Accredited Europe) have recently completed two new program partnerships.
Accredited US will now be the issuing carrier on behalf of Paragon Insurance Holdings for specialty commercial transaction coverage in New York. Connecticut-headquartered Paragon is a broadly diversified managing general agent with a focus on niche specialty lines.
"Paragon is a leading MGA with principals who each have over 20 years of specialty insurance experience," said Todd Campbell, president and CEO of Accredited US. "We are very pleased to partner with them and begin our relationship. Accredited has a growing pipeline of new partnerships for 2019, and we are excited to be delivering on our mission to be the program underwriter of choice for US MGAs, managing general underwriters (MGUs), program owners and their capital partners."
"We are excited to partner with the Accredited US team," said Ron Ganiats, CEO of Paragon. "Accredited's business strategy and capabilities are well-suited for the MGA market, and Paragon expects to see the trading relationship with Accredited grow over the coming years."
Meanwhile, Accredited Europe has forged a new program underwriting partnership with Sophro MGA Limited (Sophro), a UK MGA providing after-the-event insurance.
Accredited Europe has also extended its program underwriting partnership with First Underwriting Limited (First), another UK MGA, to provide household insurance. First already underwrites a motor binder on the Accredited platform.
"We are delighted to launch this new partnership and add Sophro to our stable of top-quality MGAs," said Colin Johnson, CEO of European program management. "We have worked closely with our partners at First for some time and are delighted to extend our relationship into another class. We are excited by the opportunities we are seeing in the European insurance markets, where MGAs are drawn to Accredited Europe's offering of full-range licenses, highly rated capacity and exacting corporate governance standards."
"Having built strong underwriting and support teams in the US, Malta and London, we are now seeing the fruits of their hard work," said Alan Quilter, R&Q joint CEO and group CFO. "The Accredited brand expects to see a significant uplift in 2019 to the $500 million of contracted GGWP premium that we underwrote in 2018. Our pipeline of program business opportunities continues to grow, and we are pleased to announce the launch of these new programs and the development of our relationships with our MGAs."