Agency optimism, growth prospects see remarkable shift in 2016 | Insurance Business America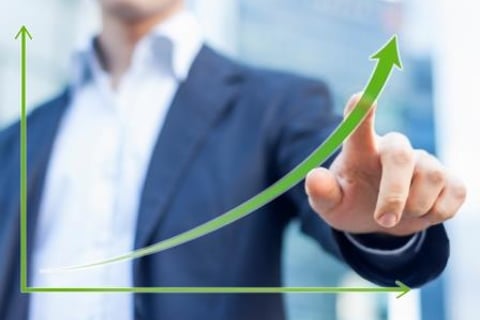 For independent insurance agencies, happy days are here again – well, at least nominally.
A new industry survey released Thursday by Vertafore and Hanover Research suggests that only half (49%) of property/casualty agents are "very optimistic" about the future success of their agency. Not exactly a ringing endorsement of the sector's prospects, but it's a significant uptick from 2015, when optimism among survey respondents plummeted 22 percentage points to settle at just 29%.
More encouraging are growth plans among agencies. The survey, "How Independent P&C Insurance Agencies Thrive in 2016's Competitive Marketplace," measured 84% of agencies as planning moderate to aggressive growth over the next three to five years. What's more, 36% say they are planning aggressive growth – an improvement over the 29% of agencies who said the same thing in 2015.
Part of the renewed optimism and reinvigorated growth plans are down to results. A majority of agencies told researchers they have seen revenue growth in both personal and commercial lines over the past two years, as retention and cross-selling opportunities improve.
The news is heartening, particularly given the context. In addition to a softening market and increased consolidation, independents are also facing unprecedented levels of new competition. According to the "Pulse of Fintech" report, released by KPMG International and CB Insights, investment in insurtech firms – many of which are taking aim at distribution – hit the $1 billion mark across 47 deals in the first half of 2016.
Independents are well aware of the new entrants in the space. When asked about threats to the channel, survey respondents cited Generation X and Y's desire to interact directly with insurance agencies (40% serious or moderate threat), the commoditization of personal auto insurance (49%) and the self-sufficiency of carriers through predictive analytics (38%).
Yet agencies continue, undaunted. Part of that is likely down to their great efforts to improve technology in their work spaces. Nearly half (47%) of agencies say they are using technology to experiment with new marketing tactics and, and 36% say they're expanding customer self-service capabilities.
All told, more than half (51%) of surveyed agencies say their technology budget has increased over the past 12 months, and another 63% anticipate additional increases in the next year. Most agencies expect this increase in investment to help agents grow their books of businesses (36%) and mobile smart devices (35%). Additionally, two-thirds of agencies either currently use or plan to invest in mobile-enabled websites to attract new customers – up from 40% last year.
Agents themselves are becoming more tech-savvy as well, with 74% relying on their smartphones for work and at least 40% using it to conduct business outside or away from the office more than once a week.
The increased investment speaks to the awareness and endurance of the channel, says Bruce Winterburn, vice president of industry relations with Vertafore.
"Independent agents are acutely aware of the disruption facing the industry and their businesses, but they're not letting it impact their spirits," Winterburn said. "By doubling down on technology that bolsters customer relationships and continuing to integrate mobile technology into the whole of the business, the research shows the investment is paying off.
"Growth is in fact happening and at an accelerated pace. If agents continue mixing technology tools with their customer-first mindset, the future of the independent channel is bright."
Related Stories:
Agents must adapt or face erosion from captive carriers, say industry leaders
Insurance agencies break record for mergers and acquisitions: Report