Agency owner outlines reasons for selling to insurance group | Insurance Business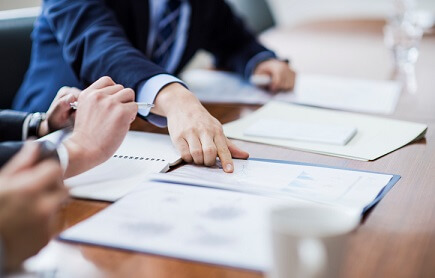 An owner and CEO of a wholesale brokerage says his decision to sell up to a larger insurance group was the right business decision.
California-based Monarch E&S Insurance Services, a full-service MGA and wholesale brokerage firm offering products in both commercial and personal lines, was this month acquired by Specialty Program Group (SPG), the seventh-largest global broker.
Celebrate excellence in insurance. Join us for the Insurance Business Awards in Chicago on October 26!
Former owner and CEO, Derek Borisoff, now president of Monarch E&S, a division of SPG, discussed with
Insurance Business
the rationale for the deal, and why SPG was such a good fit.
"The easiest thing for Monarch to have done was to keep doing exactly what we had been doing in the past," he said. "We're having a record year, and have had several years of consistent growth. I have two sons that are in the business, working at my company.
"The easiest thing would be to do exactly what we're doing. But looking forward, that's, and with everything going on within our industry, what may be easiest could be the riskiest path … for our people. So eventually, I had to wrap my mind around what to do looking forward, and I realized that we had to join a much larger team. That was the driving force in my decision to sell the company."
And when he narrowed in on the benefits of being acquired, Borisoff said it just made more and more sense as the process went on.
"We're part of a much bigger team joining SPG, we have access to their existing programs and all of their future programs, which will give us more tools and more products to sell to our retail agent customers," he explained.
"With the continued acquisitions within our industry … I could see down the road – not today, not this year – at some point down the road, I could see that we could possibly be squeezed out of
a relationship with one of our partner carriers or one of our significant retail agent customers. I believe, the way the industry is going, I believe that we have to be part of a bigger team."
Monarch had many suitors for the sale, Borisoff said, which was "flattering". But it was also a stressful process to go through, he said.
"Over the last three years, we've been approached by everybody out there," he explained. "Over the last two years, I started to decide who would be the best fit. Over the last year or so, I probably narrowed that down to four, then to three, then to one. SPG was just the best fit for us, my people, and our retail agent customers.
"Certainly it [an acquisition] is very stressful. I can tell you I probably lost 10lbs in the last two or three weeks of the process. We were talking to some fantastic people in some fantastic organizations and, at the end of the day, when you make your final choice, you're letting some people down, and that's not something I ever enjoy."
It was important in any deal that the company would still get to operate under the Monarch E&S Insurance Services name, Borisoff said. And that is going to continue – with the former owner remaining at the holm.
"I'm only 56 years old," he said. "I love our industry."
Related stories:
How a California E&S broker is bringing on new talent amidst drought
SPG acquires California-based MGA