Agency owner tells of difficult decision to sell up | Insurance Business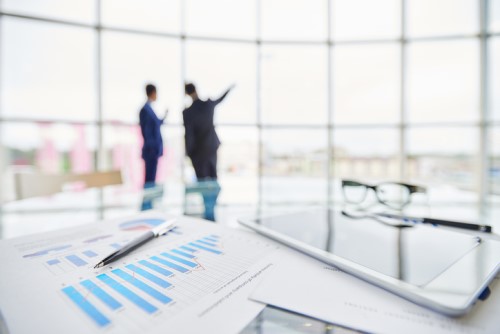 We hear a lot about acquisitions – now more than ever in the current merger market – from the perspective of the buyer company. What we don't always hear is the deal from perspective of the company owners who were bought out.
For agents who have built their businesses, and have always been their own bosses, the change can be tumultuous, even when it's the right thing for the company.
So
Insurance Business
asked Peter Schlactus, managing director of New York-based courier insurance brokerage Brightstone Insurance Services, which was recently acquired by Risk Strategies Company, about the emotional process of selling up to a larger brokerage.
"Despite the fact that intellectually I never doubted this – at the end I was 100% sure this was the right move – it really was emotionally difficult, it was kind of draining," Schlactus said. "It was tough emotionally, despite the confidence that we were doing the right thing."
And that's the part of the equation often left out of stories about this or that merger.
Kevin Stipe, president of Reagan Consulting, who deals with a lot of brokers selling their businesses to bigger companies, said sellers are often in "total turmoil" before signing the papers.
Getting the best for their company and staff – and the best bang for their buck in the current high-value market – is obviously appealing, but many owners have built their businesses up from the ground. The thought of giving up their legacy carries a real emotional burden, Stipe says.
"It's a lifetime decision for a lot of these guys and they so value their independence," he explained. "The core of who they are is an 'independent agent.' And when they consider selling, that is one of the most tumultuous, emotional decisions of their lives."
The process for Brightstone began when they started exploring options for company growth, Schlactus said.
"We started engaging in some strategic planning discussions internally, we brought in a consultant, and initially … we certainly toyed with the idea of making acquisitions," he said.
But then, when Risk Strategies came into the picture, the thinking changed.
"After really being intrigued by this entrepreneurial model that offered both continuing autonomy but also layers of additional resources and support to help us with our clients … Risk Strategies just had both the resources and the culture," he noted. "It was kind of a Goldilocks moment. Not too big, not too small. We felt we could have an impact and be real partners in the organization and derive benefits from their greater size and reach.
"I guess we came within their gravitational reach. But we did so with a smile on our face."
Yet smile or no smile, it still wasn't an easy decision. Professionally and financially, perhaps, but emotionally it's never that simple.
The company, with three managing directors in Schlactus, his father Howard Schlactus, and Jeff Ice, is considering also adopting the Risk Strategies name.
Related stories:
Alliant Insurance boss discusses MGA acquisition
Hub International on its latest acquisition