Agents brace for an "even more confusing" ACA open enrollment period | Insurance Business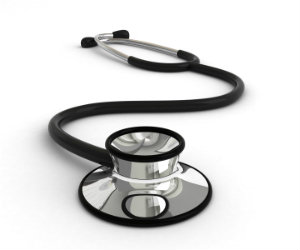 The flawed rollout of the Affordable Care Act's health insurance exchanges last year has made independent insurance agents that much more cautious this time around. With roughly 9.9 million Americans estimated to shop for and purchase coverage on the online marketplaces through the end of the year, agents have their work cut out for them.
In Iowa, Jesse Patton – president of the state's Association of Health Underwriters – is expecting complications associated with renewals and change in income to make the second year of Obamacare even more demanding than the first.
"It's probably going to be even more confusing. I did about 50 individuals on the marketplace and we had them all have IRS re-verify their income. The problem with that is if they just do that automatically they are going to get the same subsidy as last year," explained Patton. "All 50 of them will get a large subsidy due to inflation and some other things, but all of them are going to have to go back to the marketplace to verify their income and then reapply. CMS and HHS didn't make it easier."
Some positives have emerged from the new provisions, however, despite the extra workload.
"There have definitely been a lot of extra opportunities for us to promote some of the extra projects for our clients," said Susan Rider, a spokesperson with the National Association of Health Underwriters. "We're actually very unique in our model and we do a lot of HR consulting with small to mid-sized employers – anywhere between 2 and 150 – so several of them are using us for a variety of HR projects to help compensate for the extra workload,"
She continued, "For me that's a great opportunity, there is a lot more consistency and opportunity for us to work together as a team."
Rider also mentioned the importance of doing an FAQ session to ensure consumers understand what they are purchasing with their coverages, group or individual.
Additional reforms become effective in 2015 for employers sponsoring group health plans. For 2015, the most significant ACA development impacting employers is the shared responsibility penalty for applicable large employers and related reporting requirements. To prepare for 2015, employers should review upcoming requirements and develop a compliance strategy.
"I don't anticipate we'll see a dramatic drop in group coverage. I think employers are still holding out – maybe one, two more years – before they jump into more of a private market solution with a defined contribution plan. I think we'll see more of a shift in another year or two."
You may also have interest in:
"
Questions surround premium increases
"
"
HealthCare.gov hacked
"
"
The 10 most uninsurd states post-Obamacare
"