AIG releases new "fashion disaster" insurance product | Insurance Business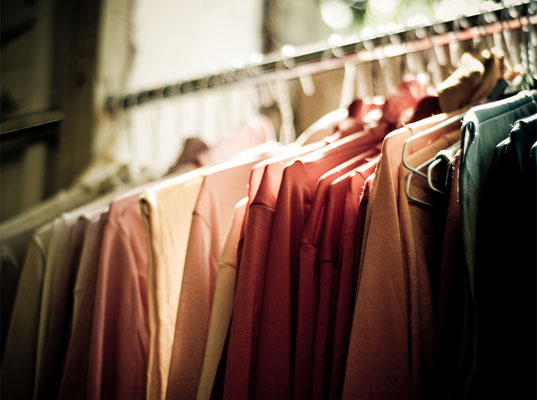 In attempt to capture more business from high net worth personal lines clients, American International Group is releasing a product that covers what homeowners does not – high end, designer clothing.
So-called "wearable collections coverage" fills a gap many high net worth clients may not realize exists. While items like art, jewelry and watches are often excluded from the definition of household "contents" in a traditional homeowners policy, clothing is not – leaving it subject to deductibles and punishing exclusions like mold or flooding.
With designer clothing costing several thousand dollars and haute couture reaching into the six-figure arena, this was a gap
AIG
believe needed filling.
The company chose to create the product after being approached by Doug Greenberg, the owner of apparel-storage firm Garde Robe Online. Greenberg told the
Wall Street Journal
he had grown concerned after most of his clients declined his store's insurance policies on their clothing purchases, and sought out AIG underwriters to come up with a solution.
"No one ever takes it," Greenberg said of the insurance policy. "They all feel that they're covered by their homeowners' insurance."
The new policy – currently available in New York and Texas, with hopes of being available in all states by the end of the year – covers clothing, shoes, handbags and other accessories. When a claim is made, AIG will pay for repairs or to replace the garments if necessary.
There is also a loss-in-value clause, so if a client's clothing is damaged, he or she can be compensated for the reduced value of the item as well as any repairs.
The policy covers risk ranging from mold and moths to flood and earthquake damage, and given the $3,000 annual premium for a $1 million clothing collection, makes more sense for owners of custom clothing than those who shop at Banana Republic.
Premiums also fluctuate based on the location of the clothing collection. Clothing located in a flood zone or in a rarely used house, for example, would cost more to insure than clothing stored in an occupied home.
"We insure clients' jets, yachts, horse farms and staffs," said Ron Fiamma, head of private collections for AIG. "These are more than just household contents."
Fiamma estimated that just 20% of high net worth individuals in the US are adequately insured.