AIG reports catastrophe-driven Q4 net loss | Insurance Business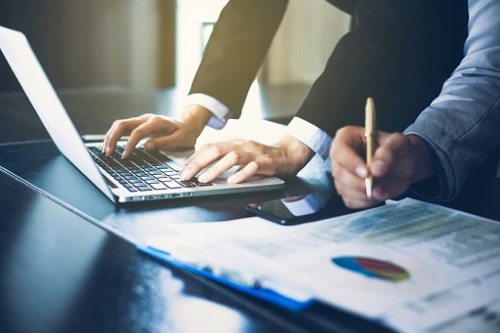 American International Group (AIG) has reported a net loss of $622 million for the fourth quarter (Q4) of 2018, down significantly from $6.7 billion in the prior-year quarter.
Like many, the insurance conglomerate was hit with significant catastrophe losses - $798 million in Q4 – primarily related to the Californian wildfires and Hurricane Michael, which made landfall in Florida in October.
The firm also made a lower return on investments in the fourth quarter of 2018, reporting $2.8 billion, compared to $3.5 billion the prior-year-quarter. AIG attributes this to volatile market conditions.
"Throughout 2018, significant foundational work was undertaken to remediate AIG's core underwriting capabilities," said Brian Duperreault, AIG's president and chief executive officer. "While many issues and challenges were uncovered, we moved quickly to reduce risk and volatility, as well as implement strategies that we believe will accelerate our progress in 2019.
"The world class talent that joined AIG throughout 2018 was a highlight, and our team is not taking short cuts in building a top performing enterprise nor are we settling for easy fixes. Our work continues to restore AIG as the leading insurance company in the world and I remain confident we are on the right path to achieve long-term, sustainable and profitable growth."
In general insurance, AIG reported a Q4 combined ratio of 115.0%, which was impacted heavily by catastrophe losses. It also reported Q4 general insurance gross premiums written of $7.69 billion, up $7.27 billion the year prior. North American and International commercial lines suffered unfavorable prior-year loss reserve development of $326 million and $74 million, respectively, driven largely by financial lines.
In North America, net premiums written increased by 14% in Q4, largely due to the acquisitions of Validus and Glatfelter. Commercial lines net written premiums jumped up by 20% from $1.8 billion to $2.16 billion, and personal lines net written premiums increase by 1% from $775 million to $783 million.
Meanwhile, the International business saw a 5% increase in net premiums written, from $3,3 billion in Q4 of 2017 to $3.48 billion in the fourth quarter of 2018. The combined ratio for the International business was 105.4%.
Duperreault commented: "Our fourth quarter 2018 results showed positive improvements in general insurance, reflecting actions we took throughout the year to re-position and strengthen the business, and life and retirement remains a stable source of earnings with attractive returns. Results were negatively impacted by performance in both equity and credit markets, catastrophe losses that came within our previously disclosed guidance, as well as modest net unfavorable prior year loss reserve development driven largely by underwriting decisions from 2016 and prior years.
"We continue to expect to achieve an underwriting profit entering 2019 in general insurance and to reach double digit returns for consolidated AIG in three years."