AIG seeks delay in paying Bill Cosby's legal fees | Insurance Business America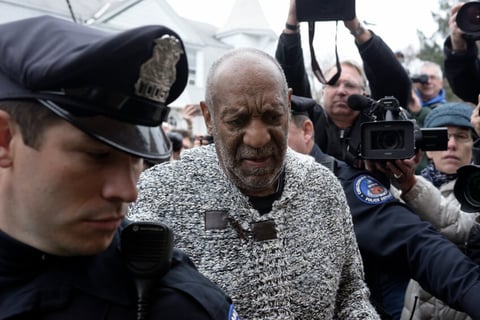 AIG is asking for more time before it pays more than $675,000 in legal fees to controversial celebrity Bill Cosby.

Cosby is facing civil litigation in Massachusetts for allegedly sexually assaulting and slandering multiple women.

Celebrate excellence in insurance. Nominate a worthy colleague for the Insurance Business Awards!

Boston Globe reported that AIG Property Casualty Company asked a federal judge in Springfield to delay an order that is asking the company to make the payout to a trust controlled by a law firm defending Cosby. The order to hand over the payout was issued in April.

According to the insurer's filing, Cosby "has informed AIG Property Casualty Company that he intends to execute" the judgment and collect the payment, despite AIG appealing the April ruling. AIG is looking to stay the order while the appeal is pending.

In June 2015, AIG asked a judge to rule that the company has no duty to provide coverage for Cosby's court battle on grounds that the women claiming against the comedian alleged sexual misconduct – something Cosby's policy does not cover.

While numerous women have accused Cosby of sexual assault, only one has so far resulted in criminal charges.