Insurance lessons to be learned from Bill Cosby | Insurance Business America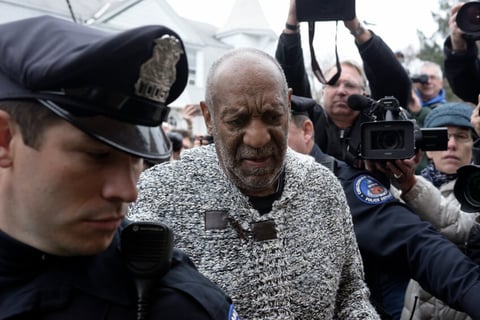 Many of us are still trying to wrap our heads around the fact that Bill Cosby, a much beloved comedian in his heyday, is now at the center of so many disturbing allegations. However, our shock and disappointment aside, there are many lessons to be learned from the latest Cosby-case from an insurance perspective.
It was just last week that the US District Court ruled that
AIG
must defend Bill Cosby (see
article
) as part of three defamation lawsuits brought against him by women who previously accused him of rape. However, the federal judge's ruling prompted one Chicago attorney to reach out to
Insurance Business
to stress the implications for the insured in fully understanding exclusions from coverage within their policies – and on brokers to ensure their clients clearly know what they are and are not covered for.
"Cosby's alleged sexual assaults are not the underlying issue in these lawsuits – it's the alleged defamation," says David B. Goodman, Chicago managing officer of law firm Greensfelder, Hemker & Gale, P.C.
"It's common for businesses to find themselves in parallel situations of having to defend against the insurer's action seeking to avoid providing a defense while simultaneously having to defend themselves in the underlying case. This insurer brought the case against Cosby in two different jurisdictions, which demonstrates the high value of the coverage itself and especially the defense clauses, since the cost of litigation is so high."
The federal judge ruled that, under Massachusetts and California laws, the sexual misconduct exclusions in Cosby's homeowner's policy are at least ambiguous and do not excuse the insurer from providing a defense to Cosby in the defamation lawsuits tied to his comments about his accusers concerning the alleged sexual assaults.
AIG filed a suit in June of last year seeking declarations that it does not need to defend Cosby in suits over the women's claim that he defamed them by calling them liars when they took their rape accusations public.
"The key to these disputes is to be able to view the conduct in question from multiple perspectives where litigation may present a mix of covered and excluded claims," Goodman explained. "It is common for carriers to contest coverage for actions that present a mix of potentially covered and clearly excluded claims. Under this ruling, the insurance company will be required to provide a defense for the defamation including the allegations of sexual assault because the defense against both matters is so intertwined."
While homeowner policies typically cover for personal injuries, "excess" policies like Cosby's carry enhanced protections.
AIG pushed for declarations that Cosby's policies excused the company from defending and indemnifying him against personal injury claims "arising out of" sexual misconduct, distinct from personal injury claims such as defamation.
What's clear is that while few will find themselves in situations as extreme as Cosby's, the theory still applies – and brokers need to ensure that insured parties fully understanding the exclusions from coverage in their policies.
Related Stories:
Federal judge claims AIG must defend Cosby
Cosby to face criminal trial – AIG not on the hook