AIG shuffles commercial insurance leadership with unorthodox choices | Insurance Business America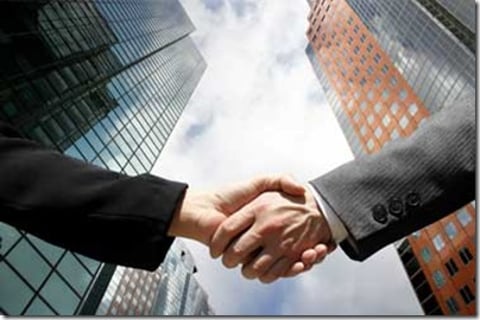 American International Group announced several key leadership appointments in its commercial insurance division, including a chief underwriting officer with no formal underwriting training.
Data scientist Madhu Tadikonda will take the top underwriting spot at
AIG
as part of a push at the company to integrate greater implementation of data analytics in its risk evaluation and pricing.
Tadikonda is a 43-year-old graduate of Princeton University with an MBA from Stanford. He has previously worked at a consulting firm and in venture capital, using his skills to help credit-card companies and retailers improve marketing and sales through computer modeling techniques.
Tadikonda joined AIG in 2013 as part of its "science team" to support the integration of computer-analytical techniques into insurance. Now, he will do the same for underwriting.
AIG Commercial Insurance Chief Executive John Doyle told the
Wall Street Journal
that AIG is not getting rid of traditional underwriters, but hopes with Tadkionda's appointment to bring a breath of fresh air to the division.
"I appointed him because of his unique background," Doyle said. "I want him to challenge some of the conventional ways we've done things in the past, to look at our data assets in a different, more creative way."
The move marks a shift in traditional risk perception in the insurance market, where sophisticated data analysis is becoming of even greater importance. AIG is one of the country's leading insurers and where it goes, others are likely to follow.
Tadikonda, however, says he does not believe computer modeling systems should replace human judgement.
"People feel very comfortable popping up over their cubicle and asking the three people they sit next to whether they've seen an account like this or how they handled a situation," he told the newspaper. "The models crystallize or summarize that kind of experience across all of AIG's underwriters over a long period of time."
And when the models don't fit a situation or condition?
"That is where the human perspective is valuable," he said.
Other appointments include Tim Carter as president of portfolio solutions, Tracie Grella as global head of cyber and Donna DeMaio as president of credit lines.
Carter, who is leaving the chief underwriting officer position, will now be responsible for portfolio insurance solutions for AIG Commercial. He will work particularly with small business, programs, assumed reinsurance and managing general agents. An AIG associate since 2011, Carter has also served in underwriting roles for
Zurich
in North America and Europe.
Grella, meanwhile, will be responsible for one of AIG's fastest growing lines of business. She will help develop cyber insurance products and solutions to help clients manage risk. She has worked for AIG since 1995 in several underwriting and management positions, including as global head of professional liability.
Finally, DeMaio will oversee the newly organization credit insurance business line, which includes AIG's mortgage insurance business as well as political risk, trade credit and surety. She comes to the role after serving as CEO and president of United Guaranty Corp.
All announcements were made Friday morning by AIG Commercial Insurance Chief John Doyle.