AIG sued for "misleading investors" in security fraud | Insurance Business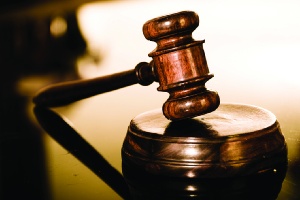 The fallout from the 2008 financial crisis continues to follow American International Group.
Pacific Investment Management Co. has filed a suit against
AIG
seeking remuneration for misleading investors about "colossal" losses related to unregulated credit-default swaps and subprime debt prior o 2008.
Pimco, part of
Allianz
S.E., says AIG lost tens of billions of dollars in shares and bonds due to its exposure to these bad investments, and that AIG falsely represented this exposure as remote despite being in a critical situation.
Under the suit, 63 Pimco investment funds seek damages from AIG, pointing specifically to offering documents from the insurer for securities that mischaracterized or omitted critical information.
"As the truth emerged about AIG's portfolios of credit default swaps and mortgage-backed securities, the resulting liabilities, and the fact that risks attendant to these portfolios had not been managed or hedged, AIM common stock lost nearly all of its value, thus eliminating a critical 'debt cushion,' for a variety of AIG bonds, notes, debentures and preferred securities," said the Pimco complaint.
Pimco is charging that AIG violated the Securities Act of 1933 with these actions.
Pimco filed the suit March 27 in a California court after declining to join in the $970.5 million settlement AIG made with other investors—a fact that rankles AIG.
"We regret that rather than participate in the fair and reasonable settlement negotiated in the class action proceeding involving the same issues, these plaintiffs have filed an individual copycat action in an effort to obtain a windfall recovery," said AIG spokesman Jon Diat. "We will defend the case vigorously."
The settlement, which was approved last month, was one of the biggest investor recoveries resulting from the financial crisis.
AIG was one of the only insurance companies to experience financial difficulties during the crisis, and was the recipient of a $182.3 billion bailout.
The insurer finished repaying the full amount in December 2012, leaving taxpayers with a nearly $23 billion profit.
You may also be interested in:
"AIG sheds $5mn stake in Chinese interests"
"Chairman of major insurer will step down in July"
"AIG execs' actions were "stupid," but not illegal, chairman says"