Alan J. Kaufman: the best talent in our industry will rise faster than other professions | Insurance Business America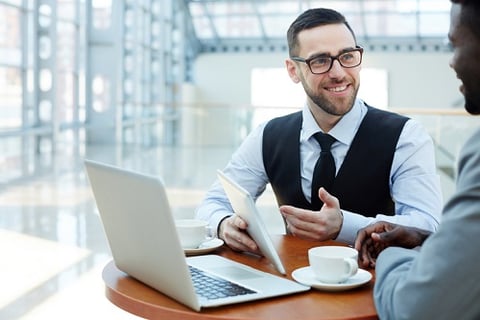 Last week, Alan J.
Kaufman
was recognized with a lifetime achievement award at the inaugural
Insurance Business America Awards.
Afterwards, he spoke about what it meant to be recognized, and what he saw for the future of the industry.
Having "started my career practicing law," Kaufman said, and after founding a successful law firm, he moved into insurance, following in the footsteps of his late father. Then, in 1996, he took the successful, public, H.W. Kaufman Group private.
"With ambition and grit, determination and talent, insurance is one of the great enterprises," Kaufman said at the Awards.
He credited his lifetime of insurance success – although he insists he's only halfway done – with the people around him at Burns & Wilcox.
"The success … comes from all the people around the company. A company isn't successful because of one person, or five people. I stand on the shoulder of over 2,000 people at our companies," he said.
"To be recognized with an award like this, it confirms that what you've done, and continue to do, has been successful."
Kaufman said the industry remains "a great path for entrepreneurship." In fact, he said, with the current changing of the guard – as Boomers retire, taking with them legacy knowledge – there is as much chance for success now as there ever has been.
For smart youngsters considering insurance, or starting on their professional journey, the lifetime achiever said the industry is a safe way to do well – professionally and financially.
"Because there is such a shortage of talent, the best talent in the industry has much greater opportunities than in other industries – they can command more financial rewards. Compared with other financial services that insurance competes with to attract talent, the best talent in our industry will rise faster and with even greater financial opportunities than people in other professions.
"If you're talented and ambitious and have grit, the sky is the limit in insurance. Financially, it's a great place to be."
Related stories:
REVEALED: Winners at the Insurance Business America Awards 2017
Kaufman program attracts Millennials to insurance