Allianz carries global employee event to the public | Insurance Business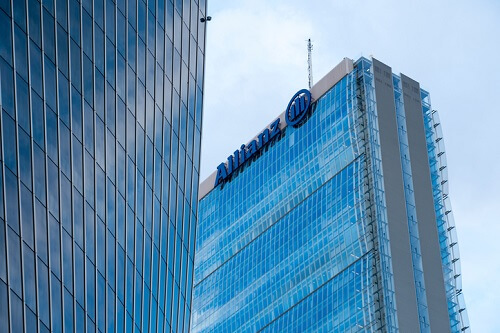 What used to be an exclusive Allianz staff event is now open to walkers and runners worldwide.
Taking place between July 26 and October 24, the 2018 Allianz World Run not only encourages recreational physical activity but will also raise funds for the SOS Children's Villages. Participants signing up on allianzworldrun.com may run for one of the following regional teams: Africa, Asia-Pacific, Europe, North America, and South America.
"As a company that cares about the communities we live in, we have a sincere interest in promoting physical activity to improve general fitness and health," noted Allianz SE chief executive Oliver Bäte. "The Allianz World Run has proven to be an engaging way to work as a team and achieve this.
"Our colleagues showed commitment and endurance, running for a good cause. We now encourage all runners – from professionals to casual joggers – to join us."
Meanwhile this year's World Run also features Allianz's new partnership with adidas company Runtastic, which allows the digital platform and app to measure performances – such as total workouts, total distance, and achievements of the continental teams – during the 90-day event.
Allianz said over 22,000 of its employees from 55 countries ran 2.75 million kilometres during more than 375,000 workouts over the past two years.
"We have been delighted in previous years to see so many runners, ranging from novices to veteran marathoners, joining the Allianz World Run," commented Norbert Meder, CEO at SOS Children's Villages International. "We provide 87,000 children and young people in 135 countries with a safe place to call home and strengthen the families of half a million more.
"Having a global partner like Allianz helps to make our work possible."
Related stories:
Allianz issues strong reaction to "completely fabricated" jobs cut report
AGCS reveals new global head of product development for entertainment