Allianz CEO warns over Trump presidency | Insurance Business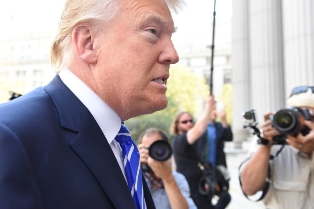 The chief executive of one of the biggest insurance companies in the world has warned of a possible slowdown in international trade during the term of US president-elect Donald Trump.
Allianz
CEO Oliver Bäte told the
Financial Times
that he expected Trump to stop the Transatlantic Trade and Investment Partnership (TTIP), the proposed trade deal between the US and Europe.
"I expect an expansionary fiscal policy but also a tendency towards a protectionist trade policy with far-reaching negative consequences for the global economy," the publication quoted Bäte as saying.
According to Insurance Europe, the TTIP can increase insurance trade and investment between the US and the European Union. It can also set a high standard for future trade negotiations with third parties and facilitate dialogue between regulators on both sides of the Atlantic.
Trump was elected on Wednesday as the 45th US president in a stunning upset victory over Hillary Clinton that sent shockwaves across the world.
Following Trump's win, the European business community is looking to push for deeper transatlantic economic ties, including a fair TTIP, according to Emma Marcegaglia, president of lobby group BusinessEurope.
European business leaders are also hoping that Trump will avoid some of his more outspoken anti-corporate remarks, Marcegaglia added.
"The 45th President of the US is an entrepreneur," she said. "We hope that his decisions will be driven by political and economic reason."
Related stories:
Trump win could be good news for health insurers says Fitch
Markets rocked as Trump defeats Clinton