Allstate and State Farm attempt to combat fraud with racketeering suits | Insurance Business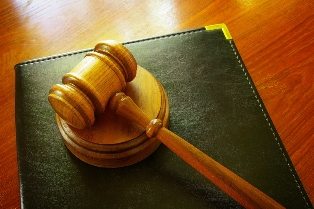 Two auto insurance giants have turned to racketeering lawsuits to combat runaway no-fault fraud in Michigan.
Under Michigan's No-Fault Act, no-fault insurance pays the medical expenses, wage loss benefits and replacement services for auto accident victims. It also covers the damage they do to others' property – regardless of who caused the accident. But that can create a situation ripe for fraud, according to
Allstate
and
State Farm
.
The two insurers have brought lawsuits against medical clinics, MRI centers and even individual doctors for ordering unnecessary treatments, according to a report by the
Detroit Free Press
. The insurers say some clinics are ordering needless tests and treatments both to inflate their own insurance reimbursements and to raise the value of legal claims for lawyers.
In one case, State Farm filed a racketeering case against a Detroit-based clinic the insurer called "a textbook example of the evils of ambulance chasing."
According to State Farm, Warren Chiropractic & Rehab Clinic gave disability certificates to nearly every patient, regardless of injury. Those certificates made the patients eligible for a whole spectrum of no-fault benefits, including attendant care, lost-wages replacement, $20 per day for household chores and more, the
Free Press
reported.
In another case, Allstate filed a racketeering suit against Dearborn Heights-based
Summit
Physicians Group. Allstate accused the clinic and some of its doctors of engineering a "comprehensive scheme to defraud" insurers through excessive billing, the
Free Press
reported. The suit also names Summit Diagnostic Services, an MRI center run by Summit Physicians Group.
"The defendants organized around a highly aggressive business model where the overarching scheme was to do as much business as quickly as possible," Allstate said in its lawsuit.
But the clinics protest their innocence. What the insurers are really trying to do, they insist, is get around Michigan's No-Fault Act.
"State Farm and its counterparts in the insurance industry have notoriously filed scores of similar lawsuits and claims against hundreds of defendants as part of a manifest effort to suppress medical providers' right to reimbursement under Michigan's No-Fault Act," Ben Gonek, attorney for Warren Chiropractic, wrote in a court filing. "State Farm attempts in this case to achieve through litigation what it has not been able to accomplish through legislative change."
Related stories:
Insurance fraudster who attacked adjuster wants new trial
Far Out Friday: Head scratching workers' comp claim foiled