Allstate and Uber reveal partnership | Insurance Business America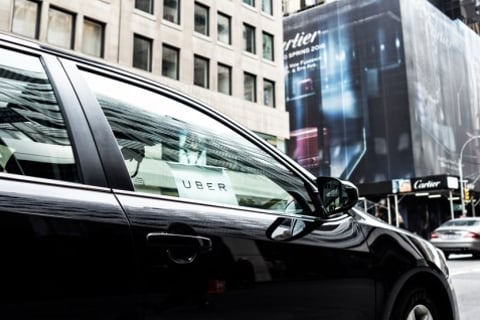 Allstate is partnering with Uber Technologies to provide the ridesharing firm's drivers with commercial auto coverage.
Uber's drivers in Illinois, New Jersey and Wisconsin will receive the coverage beginning March 01, a release said.
Managed by Allstate Business Insurance, the policies provide coverage from when an Uber driver-partner turns on the Uber app to accept rides, heads to pick up a passenger, and throughout the entire trip.
"Our business relationship with Uber expands Allstate's leadership in personal transportation solutions into the commercial insurance arena," said Allstate executive vice-president Tom Troy. "Personal transportation preferences are evolving, with consumers using a mix of options from owning vehicles to ridesharing. We understand the increasing need for commercial insurance solutions for drivers who provide rideshare services with their personal vehicles and for the transportation network companies they partner with."
"Uber has led the ridesharing industry in making sure every trip is insured. With over 5 billion trips completed globally, our business continues to grow, and we recognize the need for strong partners like Allstate to meet all of our insurance needs," added Uber head of insurance Curtis Scott. "We are excited to partner with Allstate to bring their brand of service and trusted protection to our riders and driver-partners."
Related stories: