Allstate inches closer to deal selling client data to commercial advertisers | Insurance Business America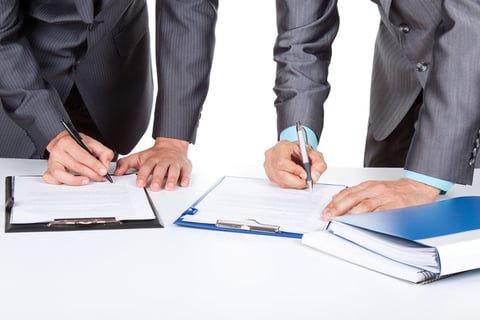 Privacy concerns over the use of telematics by insurance companies were heightened this week after the chief executive with one of the nation's leading auto carriers again confirmed he is looking to sell private client data to commercial advertisers.
In an interview with Bloomberg,
Allstate
Corp. CEO Tom Wilson said he is excited about the possibility of selling data on the insurer's policyholders to businesses that want to reach them in real-time. That would mean Allstate insureds would receive coupons and promotional materials based on when and where they were driving in exchange for a potential discount on their premium.
Wilson said selling consumer data to such businesses would revitalize the ailing auto insurance industry, which has struggled to remain competitive and relevant in a world with astronomical advertising budgets, safer roads and fewer claims.
"There's a whole bunch of people who look at the insurance industry and say, 'Oh, it's sleepy; they're not really smart," Wilson told Bloomberg. "It's for us to take them apart."
There is certainly appetite for such information, said Dean Stoecker, CEO of data analytics company Alteryx. Alteryx boasts more than 700 customers, including big names like Starbucks, McDonald's and Dunkin' Donuts, all of whom are looking for greater insight into how to target ads and develop campaign strategies.
And if insurers want to sell telematics data, Stoecker says, "We would consume it."
The obvious stumbling block is the resistance of the American consumer to give up even more of their privacy to corporations like Allstate or McDonald's. Already, privacy concerns are causing roughly half of the driving population to reject telematics programs, according to a 2014 survey from Deloitte.
Analyst John Lucker actually anticipates concerns over privacy will bifurcate the auto insurance market in the near-term – some carriers will adopt telematics, while others will stick to traditional underwriting factors for those concerned with privacy.
Those concerns are certainly keeping Progressive, another keen collector of driver data, out of the market for buyers.
"You get about 40% of people saying, 'No way in hell,'" company CEO Glenn Renwick said in 2013.
Jeff Sibel, a spokesman for Progressive, confirmed that the insurer still held that view.
"We do not have plans to sell driving data as an additional revenue stream," he said. "We know customers place a lot of trust in us to protect their data."
Wilson is of the opinion, however, that significant auto insurance discounts will change the minds of many.
"If you say, 'I could save you 10% to 30%,' Boom! I'm in!" Wilson told Bloomberg. "If there's value to it, they'll be willing to do it."