Allstate looking to adopt controversial pricing model | Insurance Business America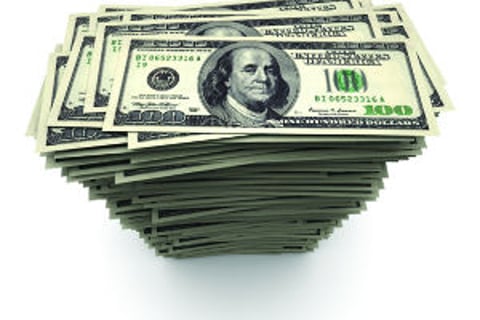 Documents recently obtained by an Atlanta news team suggest one of the nation's leading property/casualty insurers is seeking to change the way it prices policies – something that may bolster arguments in favor of an independent agent's value in a highly commoditized space.
In forms submitted to the Georgia insurance commissioner's office,
Allstate
proposes to adopt a controversial method of pricing auto insurance policies called "price optimization." Unlike other auto insurers, Allstate has not previously engaged in this method of pricing, which critics say is designed to boost insurer prices while downplaying the actual risk of the insured driver by charging loyal customers more for auto insurance.
According to J. Robert Hunter, director of insurance for the Consumer Federation and a former Texas insurance commissioner, the onset of data analytics is to blame for this trend.
"With the help of Big Data, companies are focusing rating decisions on customers' shopping habits and diminishing the weight they place on risk-related factors (e.g. driving record) that have always been the standard for insurance pricing," Hunter told the
Wall Street Journal
.
He added that such practices are "terribly unfair" to consumers, particularly low-income drivers who may not "shop around" as often for car insurance.
The Consumer Federation has already written to Georgia Commissioner of Insurance Ralph Hudgens, requesting that he deny Allstate's price filing and ban the practice for all companies.
Allstate, meanwhile, told reporters that the company will continue to price on risk.
"Allstate helps our customers get the best product at the right price. Our local agencies know our customers and work with them to get the most for their hard-earned money," the company said in a statement. "Our prices are highly competitive and fair."
Insurers who engage in price optimization are often difficult to identify, as state laws do not require insurers to disclose the practice in their filings. However, the very existence of the practice may give customers an additional reason to consult an independent insurance agent who can comparison shop and remarket the auto policy when necessary to avoid any potential of higher rates.
Meanwhile, insurers maintain price optimization practices are fair, stressing that consumer groups are misunderstanding rating practices.
Robert Hartwig, president of the Insurance Information Institute, rejected the claim that carriers are using analytics to unfairly price risk as "patently false and utterly nonsensical."
"Some insurers may use advanced analytical techniques to supplement traditional actuarial tools to help them make marketing decisions within their risk-based pricing program," Hartwig told the news service. "As would be the case in any industry, these techniques can help insurers anticipate and measure the potential impacts of price changes on growth, profitability and other important marketing considerations.
"None of this is in violation of risk-based principles long associated with ratemaking in insurance."